Upcoming Free Webinar on Empowering NGOs | 27th Sept 2023 | 7:30 PM IST | 10:00 AM EDT
Enroll TODAY!
Benefits of Hiring
Certified Salesforce Developers
With over a decade of experience with Salesforce and working with CRM software and experts, our certified Salesforce developers bring the best of that experience to the table:
Certified Salesforce developers ensure they build risk-free solutions, so your business always runs smoothly.

Hire Salesforce developers as they rise to the challenge of building a solution that best matches your requirements.

Dedicated Salesforce developers can be more efficient as they are only working on a single project at a time.
Certified Salesforce developers are more cost-effective for your business as you get their expertise without operational cost.

Hire Salesforce developers from anywhere, and they can work in your time zone to better communicate with you.


When you hire Salesforce developers, they can manage their tasks, leaving you to focus on core business functions and growth.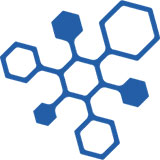 Developers profile and details
Aniruddh Vaghasia has 5+ years of technical experience and is an expert in Salesforce Sales Cloud, Service Cloud, and Experience Cloud.
Hire Salesforce Developer in less than 24 hours!
Send us your requirements at [email protected].
We have 80+ expert Salesforce developers ranging from 2+ years of experience to 5+ years of experience. So you can choose based on your requirement.
Our Expertise / Service
We can help you get the most out of Salesforce with our all-around services, from consultation to implementation.
Salesforce Consulting
Our Salesforce developers provide solutions that work best for you and are a market standard. We ensure your business can operate competently in the competition.
Salesforce App Development
Hire salesforce developers from us to offer the best customer experience with functional, well-designed web and mobile apps.
Salesforce Implementation
No environment is too strange for our Salesforce developers to implement salesforce in to optimize workflows.
Salesforce Customization
Be productive and increase efficiency and ROI with a custom solution made by our Salesforce developers, all at an affordable cost.
Salesforce Migration
Hire our salesforce developers to get the most secure service when you want to migrate your system and data.
Salesforce Integration
Integrate third-party extensions, plugins, and themes with the help of our Salesforce team. We can also help you with custom integrations.
Salesforce Lightning
Our Salesforce Lightning Developers have extensive knowledge of LWC and Aura and can help you build responsive, interactive applications.
Salesforce Support And Maintenance
The work doesn't end with the development. Our team is available post-launch to assist clients with the smooth execution of the projects.
How to Hire Dedicated Salesforce Developers from Us
The hiring process is layered, and we meet you half way to ensure you hire the developers that are most compatible with you.
Share Your Requirements

Share your exact requirement with us so we can recommend the right Salesforce developer or team to you.

Evaluate CVs

From the recommendation, you can evaluate the CVs of our developers to ensure the one you hire has the experience you need.

Conduct Interviews

Conduct interviews with the shortlisted candidates to hire salesforce developers.

Select Developers

Select the developers that you find are best compatible with your team and will help you meet your business goals.

Remote Onboarding

Onboard salesforce developers remotely to cut your operational cost and get the best of our expertise.
Why Choose CRMJetty?
There are many reasons why CRMJetty is a one-stop destination for Portal solutions. Some of them are mentioned below.
Customer Service
Our customers are always our priority, and we resolve all their challenges and queries at the earliest.
Quality-Driven Solutions
For the past decade, we have practiced the philosophy of delivering quality solutions that exceed customer expectations.
360-Degree Security
We believe that security is the whole and soul of a portal solution; thus, we ensure foolproof security for all the facets of the portal.
Customer Satisfaction
We deliver customer satisfaction of the highest order with our custom solutions and ready-to-integrate solutions.
Still Have Questions? Check Out the Frequently Asked Questions (FAQs)
We have tried to cover almost everything you need to know about our Salesforce developer. But if there is still something you need to know, get in touch with us.
How much time will it take to onboard a Salesforce developer?
You will easily be able to onboard a certified Salesforce developer in less than 24 hours.
What is the role of a Salesforce developer?
Salesforce developer helps you with the following implementations but are not limited to:
Configurations of Salesforce Objects, user groups, and security roles
Customizations with default or custom Objects and relationships
Developing and configuring business workflows
Custom code development to imply your out-of-box requirements
Does the Salesforce developer work in the client specific time zone?
Yes! Our Salesforce work in a timezone-aligned manner according to wherever you are to accomplish your goals!
How much will it cost to hire Salesforce developers?
The cost of Salesforce Developer and the work delivery depends on the profile you select. To know more about rates, we recommend you get in touch with us.
Do I need to sign NDAs and SLAs with CRMJetty?
Yes. We sign NDAs and SLAs with our clients for transparency and confidentiality.
To Top