Upcoming Free Webinar on Empowering NGOs | 27th Sept 2023 | 7:30 PM IST | 10:00 AM EDT
Enroll TODAY!
Challenges that a
Legal Services Organization Faces
Struggling to Onboard New Clients
Lack of Competitive Edge & Outdated Practices
Lack of Visibility & Exposure to Risks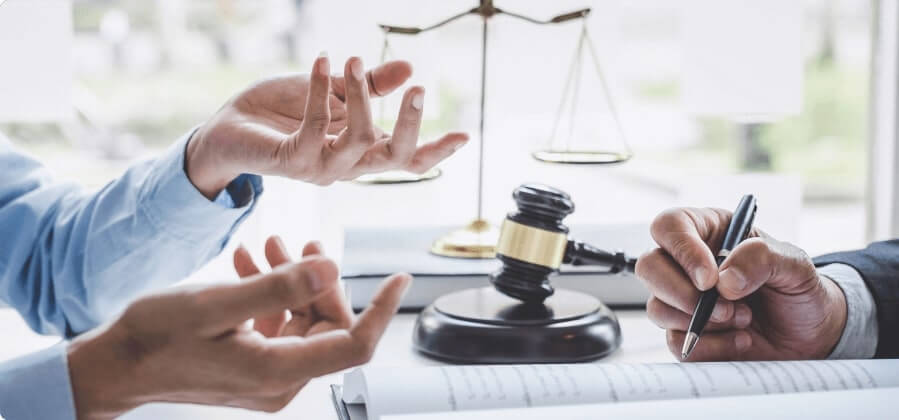 Legal Services Portal

and You
Self-Service for Legal Inquiries
Clients can contact legal firms by posting their queries to the firms; firm will assign respective legal advisor and they take it from there. Once inquiry is fulfilled, it shall convert into a case.
Accurate Task Management
For each case, with the legal portal development, you can have the appropriate list of tasks, which makes talking follow ups, documenting conversations etc. in the right way, easy. With everything in place, the case flows more smoothly.
Process Transparency with Clients
With legal portal development, clients can keep track of their cases, check the latest updates, and see all the documents and transcripts of legal proceedings. They will only have view access to this to protect against evidence tampering.
Automated Reminders
For each task within a case, lawyers, as well as clients are notified automatically, thus easing management when lawyers have multiple cases to look after.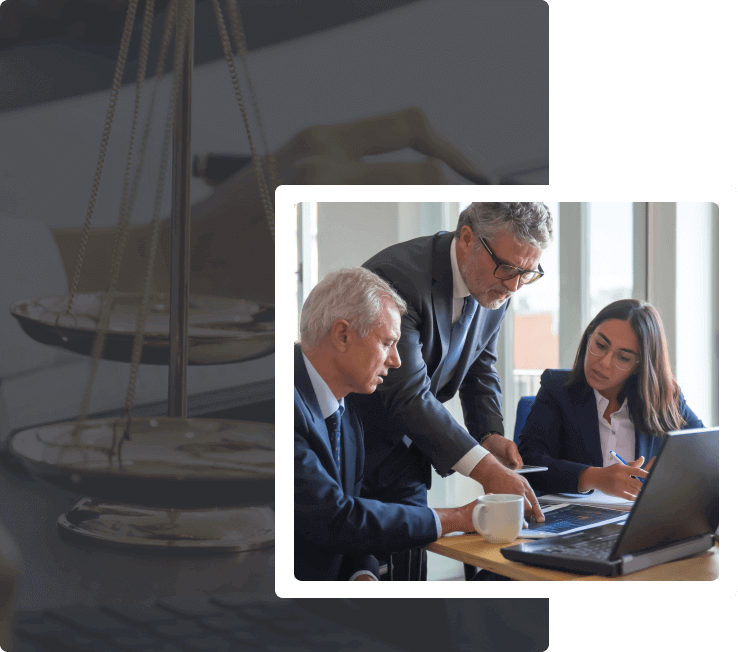 Capabilities of
the portal Solution
Cases & Documents Management
With legal portal development, you can manage all relevant documents for each case and share viewing access with the client. Store and collaborate on all documents from one place. Find and share documents quickly and identify who last edited them through a versioning feature that allows you to keep track of multiple variations of the document.
Consulting Inquiries Management
Potential clients can inquire about legal consultations easily with the legal portal solution. They can get their general questions about consultation timing, case speciality, what kind of legal case they should pursue and so on.
Dashboard for Case Analytics
A dashboard for the legal client portal keeps a glancable tab on everything. You can set it up to tell you active cases, the number of cases each lawyer on your team has, monthly/quarterly revenue, etc.
Activities & Court Dates Reminders
With the legal portal development, you can get reminders for activities like checking up on clients, or tracking case related things. Lawyers can have their court schedule set up with reminders with details of the case.
Attach Expenses to Activities
Legal proceedings accumulate expenses for various big and small things. Attach all relevant bills for activities with the case to give the client a detailed breakdown of their overall legal bill, and to maintain a proper paper trail.
Self-Service Knowledgebase
Legal cases use complex jargon, and have multiple steps and processes to follow. A self service knowledgebase helps clients understand the minute details and even answers a long of general queries.
Role-Based Access to Legal Data
Legal portal development ensures utmost security so only relevant people can access a case. Anyone that isn't on the case gets no access, clients get view access and only the lawyers and paralegals working on the case get full access to all the documents and details.
Connect the Portal with Leading CRMs
Why a Portal from
CRMJetty?
Ready to Integrate Solution
With the experts' experience, we have a ready-to-iterate solution for you with kick-starter features.
Best Quality and Security
With ISO 27001 and ISO 9001 certifications, we ensure top-notch security and quality for our products.
Tailor-Made Solution by Industry Experts
With 16+ years of experience in this industry, our experts are on board to provide the best portal for your organization.
Scalable for Industry Requirements
Customize your Legal portal to tailor it per your niche and requirements.
I highly recommend Sales port – A Customer Portal for WordPress. It has provided us with a very functional Customer Portal allowing our customers ...

Barry Hill
Director - Workrite Ergonomics
So a new project for a client meant I needed a Customer Portal that was customisable, could work with a tight integration between Joomla and SuiteCRM, ...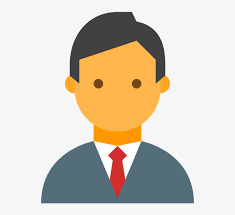 Mike Kilby
Get to know more about our solution
Want to see how the Legal portal can help you streamline operations, manage tasks, and collaborate better? Let's talk!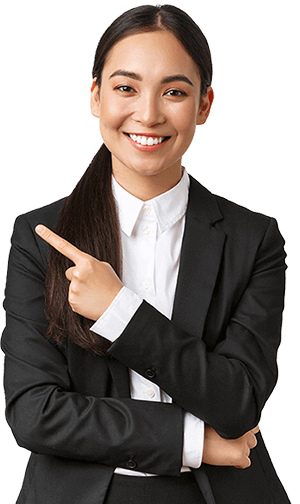 To Top