Trusted By
Enterprise Companies
A Peep into Our Portal Solutions
We offer future-ready, industry-fit, and feature-rich web portal solutions for your business needs. Get a fully scalable web portal ready in no time with our best custom portal development service.
Customer Portal (B2B & B2C)
Streamline your customer support with a fully scalable and configurable self-service portal to help them solve their problems themselves.
Partner Portal
Manage your incoming partnership requests, contracts, and onboarding. Give them better visibility of collaborating with you.
Affiliate Portal
Build a single point of contact in the form of a portal to smoothen your affiliates' management through our affiliate web portal development services.
Vendor-Supplier Portal
Bring more efficiency to your logistics with a vendor-supplier portal to manage your vendors and suppliers centrally.
Knowledge Base Portal
Automate your customer support with a knowledge base portal to give them all the information they need to solve their common problems.
Model We Offer
Enterprise Information Portal
Get all the information you need at one place with our enterprise information portal to drive collaboration and business efficiency.
Corporate Collaboration Portal
Streamline your internal and external communication with a robust collaboration portal that gives teams a way to share, store, approve, and collaborate with one another.
Business Intelligence Portal
Improve your decision making capabilities by centralizing the reporting system with industry-specific KPIs into a single system.
Major Industries We Serve
Service Models We Offer
We are a leading web portal development consultancy that always strives to make your business operations seamless and optimized. We offer next-gen and futuristic web portal solutions to fit your business logic.
Ready-to-Launch Solutions
Get ready-to-integrate web portal solutions for Salesforce, Dynamics, SugarCRM, and SuiteCRM that you can pick from as per your CRM and set off.
Bespoke Development
Our developer team can also provide custom portal development services to build you a portal as your CRM's extension or independent of it.
Updates on Existing Portal
We also offer technology migration, atypical repair & maintenance, and fix bugs and security glitches of your existing web portal.
Testimonials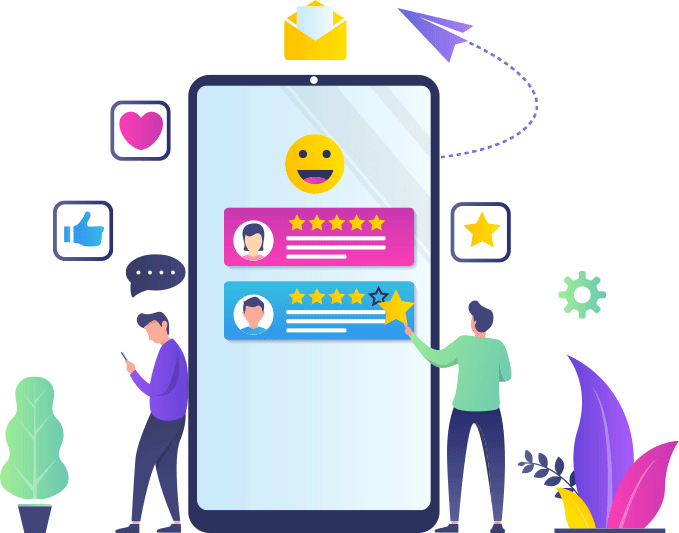 The Perfect Customizable Solution at the Right Price for Our Dealer Portal
...

Corrie Holterman

Customizable Wordpress Portal for Salesforce
The AppJetty "Salesport" cu ...

Scott Precourt

Cost-effective Customer Portal and customization service.
I was in need ...

Derrick Delliquadri

I reached out to Biztech to help me set up a WordPress frontend portal for my SuiteCRM instance. Biztech appeared to have the ...
Daniel Dahlen
CEO - Small Business Sidekick, LLC

SalesPort Customer Portal by CRMJetty is highly recommended for anyone wanting to integrate WordPress and Salesforce beyond w ...
Dale Smith
Director - Operating Security Solutions

We contacted the Biztech team for their expertise with SugarCRM, WordPress, and PHP. They completed a project for us which in ...
Tony Karim
Aspide Financial - Trading Systems Consultant

I highly recommend Sales port - A Customer Portal for Wordpress. It has provided us with a very functional Customer Portal al ...
Barry Hill
Director - Workrite Ergonomics

Blog
Explore latest news, trends, guides and about everything in the world of CRMs.
To Top