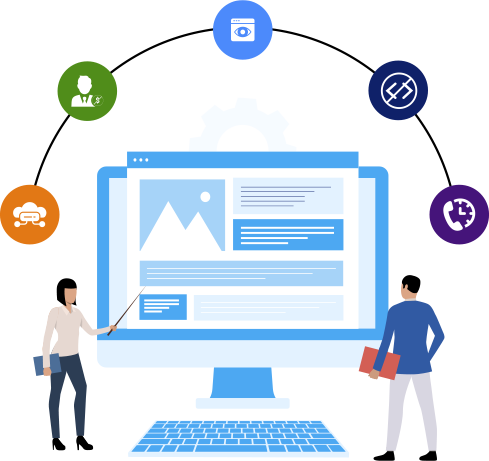 Unlimited Page Views and Logins
Power Pages limits the portal access with fixed logins and pageviews per month which creates uncertainty to cost when your business grows. On the other hand, PortalXpand offers unlimited user access.

No Code/ Low Code
Whether you have a tech expert or not, you can design your own pages with PortalXpand's easy drag and drop builder and bind data dynamically. It offers templates, pages, widgets, layouts, forms, and a code editor for code adjustments. You get to choose how you want to do it!

Faster Implementation
PortalXpand comes with lot of built-in features & is easy to configure, which saves lot of time & money. Your teams can get trained quicker on the easy-to-use interface.

Flexibility to customize
PortalXpand can be extended to integrate with any third-party systems to get more data access. We can add any special features as per client industry needs.

Support 24/7
At CRMJetty, we ensure that your queries are resolved on a priority basis. Being your complete Technology Implementation partner, we offer various options such as live chat, email, support ticket, and call, for you to reach out to us anytime.