Upcoming Free Webinar on Empowering NGOs | 27th Sept 2023 | 7:30 PM IST | 10:00 AM EDT
Enroll TODAY!
Benefits of Hiring
Certified Dynamics 365 Developers
With over a decade of experience developing for Microsoft Dynamics and working with CRM software and experts, our certified Dynamics 365 developers bring the best of that experience to the table:
Certified Dynamics 365 developers ensure they build problem-free solutions to ensure smooth business operations.

Our Microsoft Dynamics 365 experts can build a solution that best fits your requirements.

Dedicated Dynamics 365 developers are more efficient since they only work on a single project at a time.
Contracting Certified Dynamics 365 developers is more cost-effective as you get their expertise without the overhead that comes with hiring.

Our Dynamics 365 developers can work during business hours in your time zone to better collaborate with you.

Our Dynamics 365 developers are self-starters, managing their assignments, allowing you to focus on core business functions.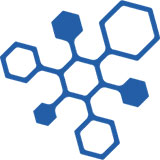 Developers profile and details
Prakash Bambhania has over 5 years of experience and is an expert in various modules of Dynamics 365, like Sales, Marketing, Customer Service, Field Service, and Project Automation.
Hire A Microsoft Dynamics 365 Developer
Send your requirements to[email protected].
Our expert Microsoft Dynamics 365 developers will help you build and enhance your project!
Our Expertise / Service
Dynamics 365 offers a multitude of tools that help run your business. We can work with all of those tools to help you get the most out of them!
Dynamics 365 For Sales
Augment the sales experience,and help your sales team members close more deals. With Dynamics 365 for Sales, streamline all sales activities and, increase the team's efficiency.
Dynamics 365 For Customer Service
Improve your customer experience with Dynamics 365 for Customer Service. Customers get the power of AI and IoT-based solutions that further enhance and personalize their interactions with your company.
Dynamics 365 For Field Service
With Dynamics 365 for Field Service, you can provide your field technicians with important features like communication tools, and GPS navigation, while in the field to do their jobs better.
Dynamics 365 For Project Service
Streamline and handle projects efficiently with Project Service Automation (PSA). Hire Microsoft Dynamics developers from us to develop custom PSAs to help your employees perform at a higher level.
Dynamics 365 For Marketing Automation
Extend your marketing reach and win more new clients with the power of Dynamics 365 Marketing Automation. Design custom graphical and online content as well as build interactive customer journeys, marketing campaigns, and much more.
Power Platform Services
Integrate Microsoft's Power Platform solutions like PowerBI, Power Automate, Power Virtual Agents, and Power Apps to transform your business. Make informed decisions with these solutions.
How to Hire Microsoft Dynamics CRM Developers from Us
The hiring process is complex, so we meet you halfway to ensure you hire the developers that are most compatible with your project and company culture.
Share Your Requirements

Share your exact requirement with us so we can recommend the right Dynamics 365 developer or team to you.

Evaluate CVs

From the recommendation, you can evaluate the CVs of our developers to ensure the one you hire has the experience you need.

Conduct Interviews

Conduct interviews with the shortlisted candidates to hire Microsoft Dynamics CRM developers.

Select Developers

Select the developers that you find are best compatible with your team and will help you meet your business goals.

Remote Onboarding

Onboard Dynamics 365 developers remotely to cut your operational cost and get the best of our expertise.
Why Choose CRMJetty?
There are many reasons why CRMJetty is a one-stop destination for Microsoft Dynamics 365 developers. Some of them are mentioned below.
Customer Service
Our customers are always our priority, and we resolve all their challenges and queries at the earliest.
Quality-Driven Solutions
For over a decade, we have practiced the philosophy of delivering quality solutions that exceed customer expectations.
360-Degree Security
We believe that security is the whole and soul of a portal solution; thus, we ensure foolproof security for all the facets of the portal.
Customer Satisfaction
We deliver customer satisfaction of the highest order with our custom solutions and ready-to-integrate solutions.
Still Have Questions? Check Out the Frequently Asked Questions (FAQs)
We have tried to cover almost everything you need to know about our Dynamics 365 developers. However, if you still have questions, get in touch with us.
How long will a Dynamics 365 project take to develop and implement?
It is entirely dependent on the business requirements and processes your organization has and how effectively you wish to implement and automate using the best practices of Dynamics 365. Usually, it takes several weeks, around 8 to 12.
What is the role of a Dynamics 365 developer?
A Dynamics 365 developer helps you with the following implementations but is not limited to:
Configurations of Dynamics entities, user groups, and security roles
Customizations with default or custom entities and relationships
Developing and configuring business workflows
Custom development to extend your solution beyond what comes out-of-box.
How much will it cost for a Dynamics 365 developer?
The cost of a Dynamics developer and the work delivery depends on the profile you select. To know more about rates, we recommend you get in touch with us.
Do I need to sign NDAs and SLAs with CRMJetty?
Yes. We sign NDAs and SLAs with our clients for transparency and confidentiality.
To Top