What do you do to make your business stand apart from the crowd?
I am assuming the answer is: evolving the business constantly with the latest technologies and new strategies, right?
So, then you might have heard about the portal for sure! It is popular for being a one-stop solution for all business needs like automating manual work, providing security features, helping everyone to stay on the same page, etc.
Yes, having a web portal for your business is a solution for all your business miseries!
But there are questions to answer like:
What type of web portal do you need?
What should be the cost of a web portal for your business?
What are the benefits of a web portal?
And many more.
For that, we have this article!
It answers all the questions you might have about the web portal.
So, without any further delay, let's get started from the basics:
What is a Portal?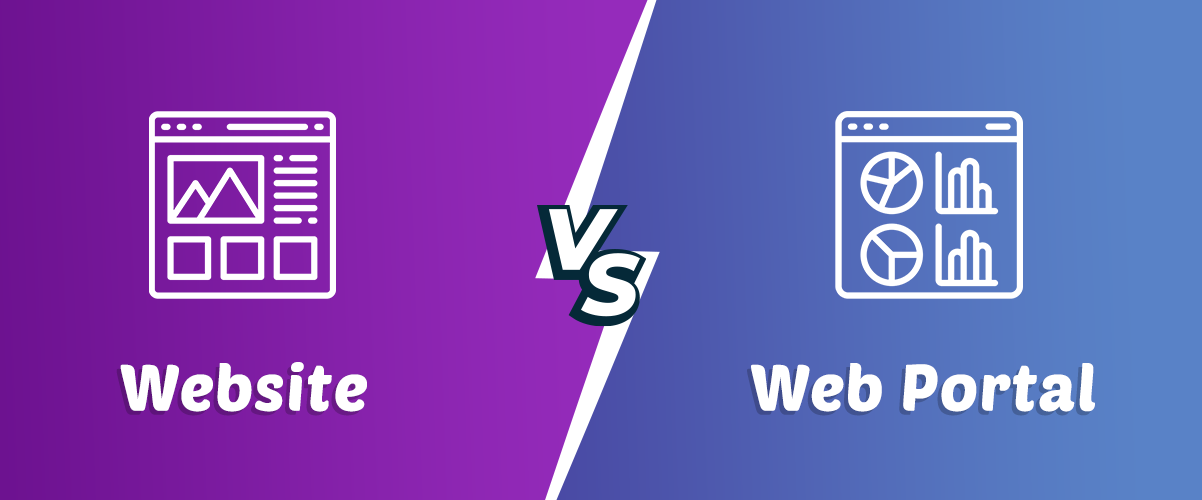 When I was figuring out what a web portal is, I often misunderstood it with websites, but they are not the same!
You might think that a web portal's features look similar to those of a website, but let me tell you, their purposes are different. Plus, they are not interchangeable.
A website provides access to users to various information from a single point of access. It includes well-organized content comprising company information, articles, vendors, supplier lists, etc. The website uses web pages that anyone can access. Its purpose is to create a digital presence.
The web portal gathers all the information from various sources (CRM, CMS, etc.) into a centralized system for all the users including employees, partners, customers, and admin. This means that you and your team will not have to juggle multiple systems to fetch user data.
It enables easy document sharing and with collaborative tools enhances the communication between teams and with customers.
The web portal requires login credentials, allowing only authorized users to access it. It provides relevant information to users based on their roles. With many security and streamlining features, a web portal gets the plus points in comparison to a website.
Website provides generic information relevant for all the users. However, the portal enables users to access only the required information.
I will justify my opinion in this article by explaining different details of how a web portal is a one-stop solution for enhancing customers', partners, and employees' experience.
Use of Web Portal
Now that you know a web portal is, you might want to know their features and benefits for your business. Here are a few that will end your search for a better business streamlining tool.
Enhanced Collaboration
Numerous times in a day, an employee has to send a document or other data to another employee.
Sharing third-party social spaces make interacting with the team easier, but are they efficient? No, they are not. It takes a chunk of time and effort. To save the extra effort and time, you need a web portal that enables easy information flow. With centralized data, users can get all the data at one place with options to share on multiple channels. And with secure sharing, users can share the documents without worry.
Simplified Operations
A web portal reduces your work by automating some tasks. People can fill their data in the system, and the portal will update accordingly.
For example, insurance agents will not be required to update customers' documents or details every time; customers can do it by themselves. The support team will not have to waste time updating customers about their ticket status or delivery updates. They just require you to log in to the portal. The portal will fetch the data from the CRM automatically.
This way, your team's productivity will increase, and they can invest their time and effort in something more fruitful.
Better Security
Data theft is hard to escape; however, our web portal has a solution. You can share limited data with specific members or a team with role-based access features.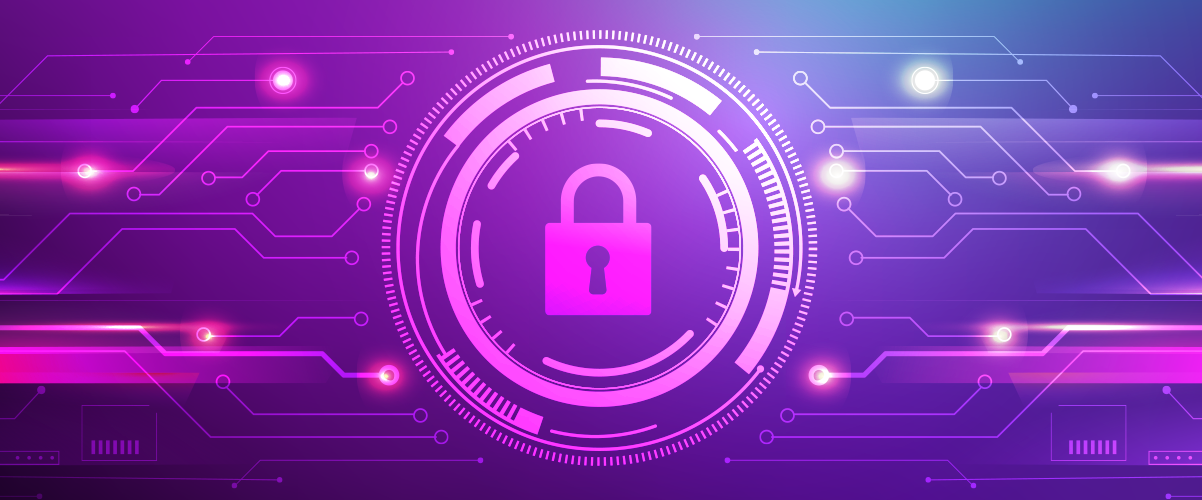 With page-view access, you can give access to a few pages of your data and keep other data confidential.
With features like two-factor authentication and multiple-factor authentication, you can provide more security to users and gain their trust.
Boost Customer Engagement
A web portal helps to build and maintain strong customer relationships. Its features, like knowledge base, community support, self-service section, ticket generation, etc., provide convenience to your customers.
This also means that customers will be loyal to you and happy with your services.
Centralized Management
A web portal provides single access to various solutions like CMS, CRM, POS, etc. It connects and drives all the data from multiple channels to a centralized place. This saves the time and effort required to fetch the data from different channels. It even enables you to check customers' details without logging into the CRM.
Mobile Responsiveness
With our web portal, you can get the benefit of a mobile responsive interface. This way, your portal users can access their web portal anytime and anywhere. It will provide convenience to them and loyal users for your business.
Third-Party Integration
With our web portal, you can integrate third-party integrations of your choice to help you grow in business. With the utmost security, you don't have to worry about hacking or other malicious activities.
Web Portal Examples
Every industry has different requirements and finding a web portal that suits your requirements can sometimes be tricky. However, I have mentioned a few types of portals that can suit your industry.
Vendor Portal
As the name suggests, their portal makes interaction and dealings with vendors hassle-free. It is useful in communicating and sharing data securely with vendors to make vendor management easy. Vendors can easily manage their accounts, orders, proposals, etc., through this portal. Your staff can also manage all the vendor-related operations, like comparing proposals, sending invites, viewing vendor details, etc., from one place.
Partner Portal
Partner portal makes interaction with business partners easy and efficient. You can give them access to managing activities like easy onboarding, managing leads, viewing performance, simplified purchase and invoicing, sharing confidential data securely, etc.
Knowledge Base Portal
This web portal is useful for automating customer support. It enables convenient learning for customers and employees. You can have FAQs, guides, tutorials, videos, user manuals, and blogs.
Web portal enables multiple device competency to ensure that users can access knowledge base portal with their comfort of device.
For example, Hubspot Academy. It provides compilation of various different resources like training videos, interactive demos, group sessions to help users with in-depth and relevant information. With the help of a free video maker, you can create engaging video tutorials for your customers and employees to enhance their learning experience.
A knowledge base doesn't have to be all text. You can include different elements and our web portal can help you with that. Yes, you can customize a web portal as per your requirements.
Customizable Portal
Custom web portal development is the best way to have all the necessary features in your web portal. You will only have to pay for the features you require. You can talk to a business that aces in web portal development like CRMJetty. We will suggest the best feature to fulfill your business requirements.
What Matters in Web Portal Development Cost?
Many factors matter when we talk about the cost of a web portal like: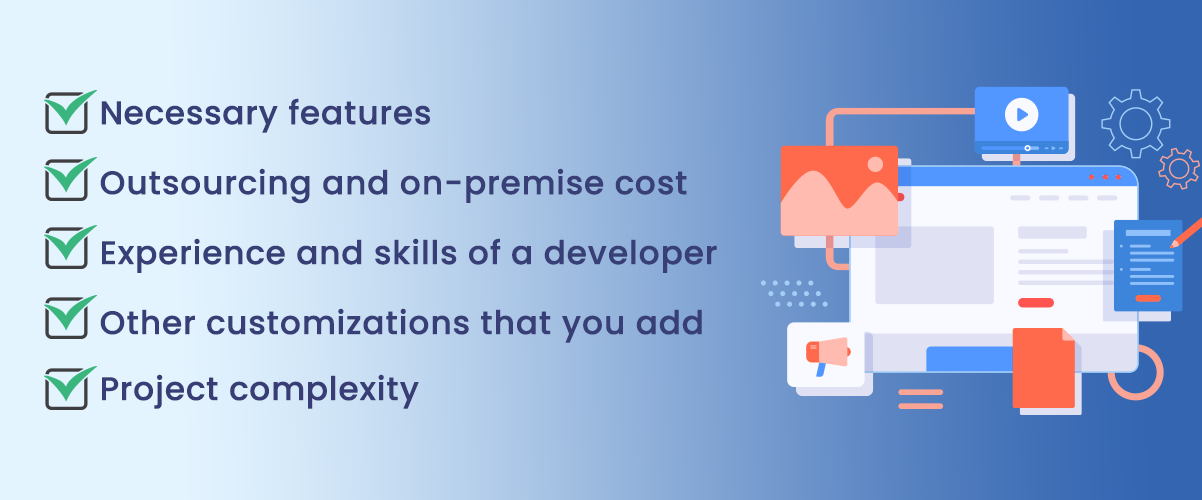 How CRMJetty Will Justify Your Investment in Developing a Web Portal
With 15+ years of experience, we know all the possibilities with the portal, making us the best choice for your web portal development. We analyze your requirements and suggest the best solution tailored to your business. We also offer customizations so that you have to pay only for the features you want in your portal.
With the experience in developing 100+ custom portals for various industries, we can turn your desired web portal into reality.
All product and company names are trademarks™, registered® or copyright© trademarks of their respective holders. Use of them does not imply any affiliation with or endorsement by them.