To ensure your project requirements are fulfilled through a web portal, you must have enough features to help you with that. Custom web portals are the best way to have features that suit your business and customer needs, but some features need to be in your custom web portal.
In this blog, I have mentioned some web features that guarantee your niche, business, and customer requirements are fulfilled. These features will ensure security and a top-notch experience.
What Features Does Every Custom Web Portal Need?
Starting from listing down the requirements to actually having them in your portal is a complex process if done without experts.
At CRMJetty, we ensure quality services with suitable guidance from the beginning to serve you the best custom web portal with all features to ensure an excellent customer experience.
Below are some 'must-have' features in your custom web portal curated by the company that aces at portal development:
1. Interactive Dashboard
This comes without saying. The homepage is the first thing a shopper will see when logging into your business's web portal. Here, you want to ensure that the homepage is neat with smooth navigation, has information in the proper place, and is highly interactive. Keep the contact information properly visible. Keep self-service options constantly visible on the screen. Don't make your customers work to find the menu or products they want; thus, always include a search bar with a voice input option.
You can even let your customer choose their dashboard theme. Give them a section to have their bookmarked products or wish list. Include such features to make the dashboard exciting and interactive.
This way, you can make an interface suitable for technical and non-technical users.
2. Self-Service Tools
Self-service is a mandatory service to be provided and expected from businesses. Users mostly prefer the luxury and comfort of finding the answers to their questions without waiting for another human to respond to them on business days.
Here, providing self-service is the best option to let customers solve their queries through given resources at their convenience and save your service reps from mundane tasks like explaining 'how to change password' multiple times a day to customers. It will boost their productivity too.
You need to provide resources like knowledge-base articles, FAQs, chatbot services, videos, community answers, etc., to ensure that your customers have enough data to find their answers from.
3. User Personalization
With a web portal, you can personalize recommendations for your customers relevant to their interests, resulting in increased engagements and sales.
How does this happen? Portal has user activity data like order history, search history, etc.
You can offer personalized shortcuts and themes too.
4. Easy Access to Information
Users demand quick and easy access to information, so you need a simple design. When listing requirements for a custom web portal, determine the important information that needs to be visible right away after logging in or on every page. You also need to consider the amount of content you want to allocate in each section.
A pro tip: Don't stuff too much content for users to get confused and overwhelmed with the information. Keep it informative enough to serve what customers need.
In today's time, it is a necessity to make the web portal accessible from multiple devices. Staying at your desk for the whole day might not be possible, but you need to be able to access the portal at any time. In such situations, it would really help if you can access it through a mobile phone or tablet, right? And this is not only required for the admin of the employees, but for customers too. To make it accessible, notice that design plays a crucial part in this, and to make sure you keep in touch with the modern trends it would be wise to check pioneers like Atlanta web design company conducts design work.
5. Interactive Insights and Analytics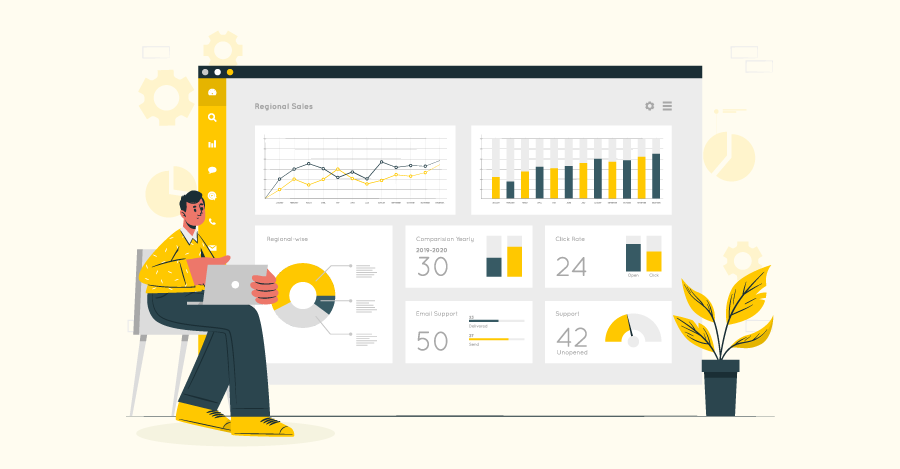 Business processes need to be well organized to streamline functionalities across all departments. It is important to build insight functions that allow you and users to create, share, and print reports with information like the status of order history, current business affairs, support issues, and other data.
6. Tracking Tools
Having real-time tracking features is necessary for you and to showcase our customers. You can update them with real-time delivery updates. You can track orders, support tickets, shipments, and whatnot. With this feature, you can also track where the delivery updates. This feature will eliminate the confusion regarding delivery status, probably reducing the support ticket numbers. Plus, customers trust your company more as you give live updates on their orders.
7. Content Management
As you are aware that content is the foundation of your web portal. If you don't have relevant, accurate, and updated content, the chances of customers exiting your website are high. With custom web portal development, you can have the right features to simplify content management.
A content management system needs to notify users when a document is created, updates need review, or expires. You need features and functionalities like the ability to restore previous page versions, add start and expiration dates, tags, and widgets, and analyze the order history and searches.
8. Accessible on Various Devices
In today's time, it is a necessity to make the web portal accessible from multiple devices. Staying at your desk for the whole day might not be possible, but you need to be able to access the portal at any time. In such situations, it would really help if you can access it through a mobile phone or tablet, right? And this is not only required for the admin of the employees, but for customers too.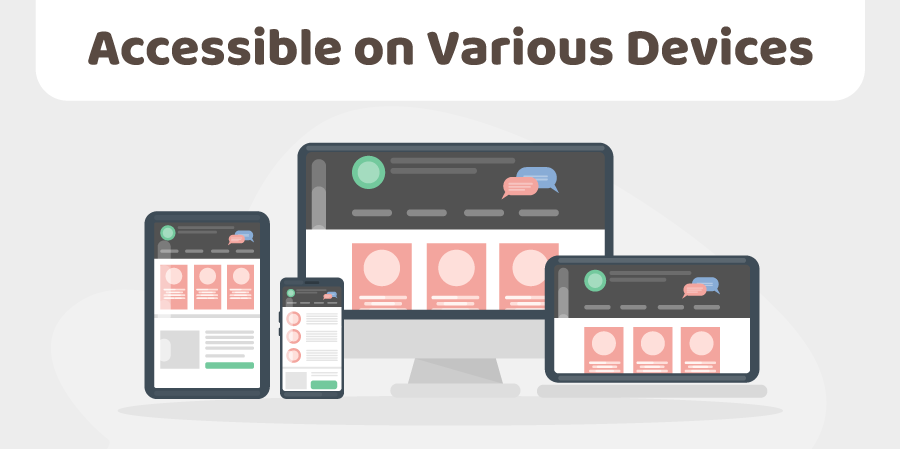 With such a facility, they can access your portal 24/7 at their convenient time, at their convenient place, and from any device. Providing mobile responsive solutions to customers is the most important step you can take to reach the goal of providing the best customer experience.
9. User Acknowledgments
This is an area of security where businesses can request a user to acknowledge, agree, or give their consent to any terms and policies of the company. You want to consider the format of acknowledgments for this feature, like pop-up messages while logging in. You will need to display different messages, take different consents, and ask for different permissions for different functions, so ensure you have it all in the customer web portal. You should never miss user acknowledgments as they can cost you if not done correctly.
10. Social Features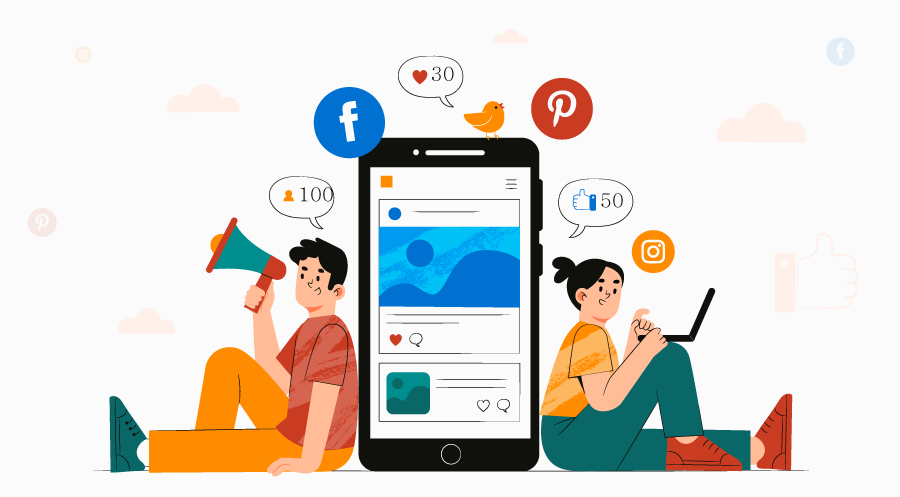 Social media is an inseparable part of any business. Your custom portal needs collaborative tools to enable users to connect directly from social media channels without hassle. Enabling comments on blogs, interacting with polls, following users, etc., can increase your business' brand awareness and engagement. You can even let them share your product pictures from the website directly to their social media to share with people, have their opinion on whether to buy it or not, etc.
11. Integration with Software
You can easily integrate the custom web portal with your existing software. You can integrate with CRM (customer relationship management) systems, LMS (learning management systems), or other information management systems. Integrating it with the system can be more comprehensive and interactive.
You can connect the portal with popular software like Microsoft Office 365, allowing you to use these tools without leaving the portal. You also want to consider how the built-in integrations can appear and what kind of information or data can be pulled through to the portal.
Build Your Custom Web Portal Today!
CRMJetty aces in developing and building a custom portal is something we take very seriously. Bring your requirements, expectations, goals, and audience demand to us. We will ensure that all of these are fulfilled through the dynamic features of our custom web portal development.
All product and company names are trademarks™, registered® or copyright© trademarks of their respective holders. Use of them does not imply any affiliation with or endorsement by them.