You often think a particular user will have access to apps based on their assigned security roles.
In Microsoft Dynamics 365 CRM, you can choose what users see and access from the My Apps page or the Customer Engagement home page by giving an app access to specific security roles.
In this blog, we will see how to Manage Security Roles for each app in Dynamics CRM 365.
To manage security roles for each App, you must log in as Administrator of Dynamics 365 and select My App from Settings, as shown in the screenshot below.

Step 1: In the My Apps section, search for your app and click on "Manage Roles."

Step 2: The Manage Roles popup will open. Then select the roles that you want to give access to the App and click on Save.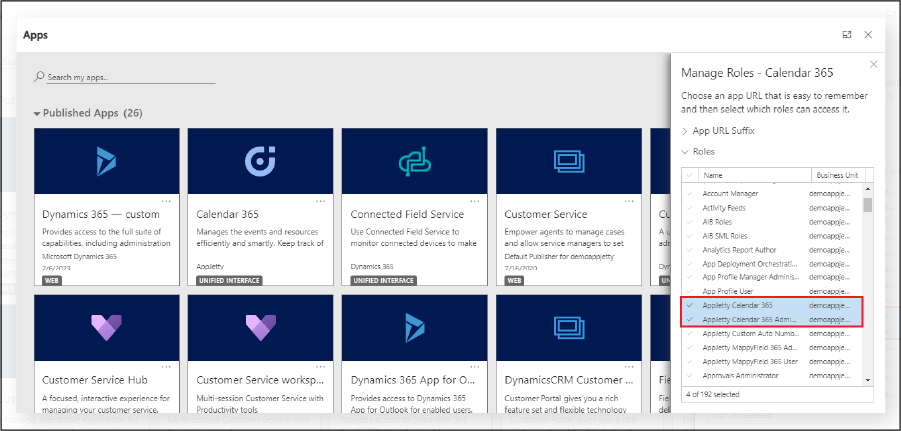 Step 3: The user can log in and select My App from Settings.

Based on the user's security role, the Apps would be shown to them.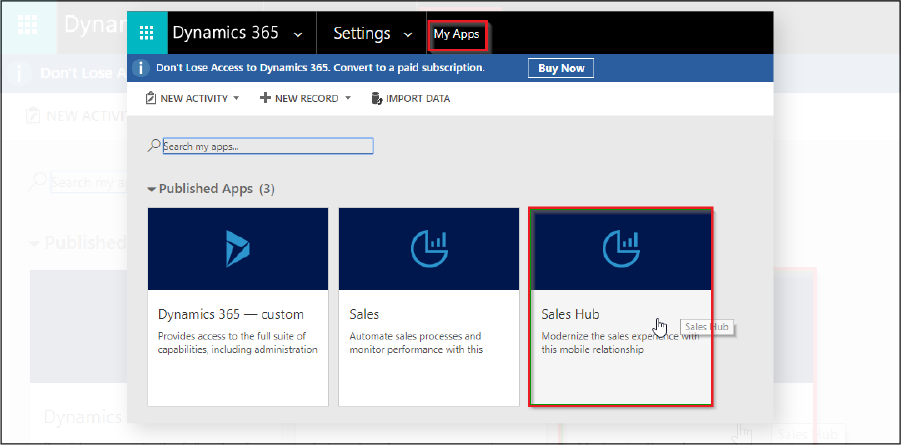 All product and company names are trademarks™, registered® or copyright© trademarks of their respective holders. Use of them does not imply any affiliation with or endorsement by them.