For exceptional customer experience it is imperative to provide prompt response to your customers.
To achieve that, organizations are providing the option of self-service to their customers.
Statistics reveal that 67% of customers prefer serving themselves than talking with a customer service representative.
Considering this very idea of self-service, we will be discussing how Dynamics 365 portal can help you bring more efficiency to your business operations.
An outline of all the topics this post covers:
What are Dynamics 356 Portals?
I know there's no point telling you the whole story, but just for the record. Dynamics 365 portals are websites that extend the functionality of your Dynamics 365.
Think of them as a booster dose. It's only going to be more helpful. Such additional functionality is going to lead to more collaboration, better engagement, and great CX.
You can create a Dynamics 365 portal, and provide it to your customers or business partners or employees for streamlined communication.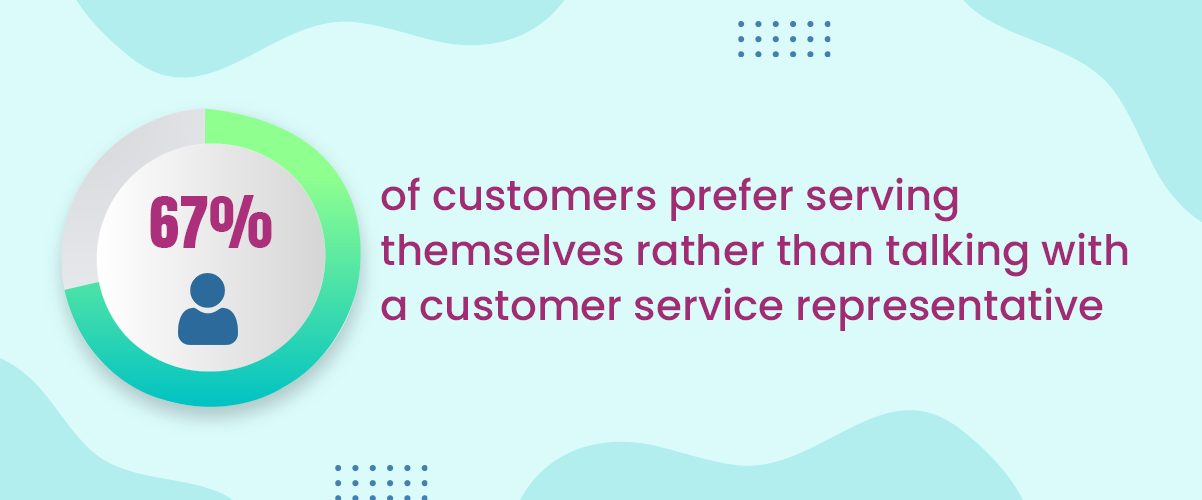 As far as the structure and functionality of Dynamics 365 portals is concerned, here are the most crucial elements that a portal should have.
A web page that displays all the relevant information that a user can see. To create pages, you can use templates, layouts, and other design components of the Dynamics 365 portal.
A portal has entity forms (single-step forms) as well as web forms (multi-step forms) that you can add to web pages.
You can also use widgets and pages to also create knowledge articles, frequently asked questions, and such.
You can create content snippets. These are a small section of editable content that you can place on any web page or template of the portal.
Dynamics 365 Portal for different user groups
Below are different user groups that can benefit from Dynamics 365 Portal.
1. Customer self-service portal
A customer self-service portal, as the name suggests, helps customers serve themselves without any manual support.
You can include knowledge articles to help them find answers to their queries.
There are also other options like live chat, FAQs, online community forums, how-to guides, videos, user manuals, etc., that you can offer.
Besides, you can even enable customers to comment, review, and provide their feedback to help you analyze their satisfaction.
2. Employee self-service portal
An employee self-service portal can help an organization provide employees with a place to share knowledge, manage tasks, and interact with each other within the CRM. They should be able to use it to view answers to FAQs, submit feedback, and develop their community.
Eg: HR for Dynamics is a self-service portal for employees that helps simplify tasks – especially for HR and managers.
Using this portal, employees can manage their interaction with the HR department regarding leaves, activities, reimbursements, etc. They can also update their info like bank details or contact details easily from within the portal.
Managers can perform their managerial tasks more efficiently with this portal. They can access the team's summary, leave details, deadlines of projects, certification details, etc., in real-time. This quick access of information helps in accurate and timely analysis of the team's performance.
3. Community portal
A community portal is basically like a virtual community. It enables any organization or company to invite people to collaborate, discuss, write blogs and articles, poll and review products, etc.
This type of portal encourages users to promote the brand as they also feel that they have a say in the brand and are indirect contributors to the brand's popularity.
4. Partner portal
A partner portal lends a helping hand to your partners to manage their work better. It provides access to various components like orders, invoices, payment, history, and other organizational entities relevant to them.
Top benefit: Easy access to this information helps partners get insights into leads, deals, opportunities, and more. Accordingly, they figure out a strategy to enhance their operations and eliminate any bottlenecks or issues with proper feedback.
Partners can also manage their relevant details like contract or contact details and update them easily. Multiple partners can collaborate on a single opportunity to get good sales and experience with a partner portal.
5. Field service and project service automation portal
A field service portal gives a 360-degree view of entities like assets, invoices, work orders, and agreements.
When customers purchase the Field Service, Project Service Automation, or an Enterprise plan, it is available.
The Project Service Automation portal provides partners with project information like quotes, bookable resources, invoices, etc.
CRMJett's ready-to-integrate Dynamics 365 Portal can be customized as per your unique business logic. To walk through all the features and functionality, take a personalized demo right away!
Is PowerApps the one and only solution? Ummm.. Maybe not!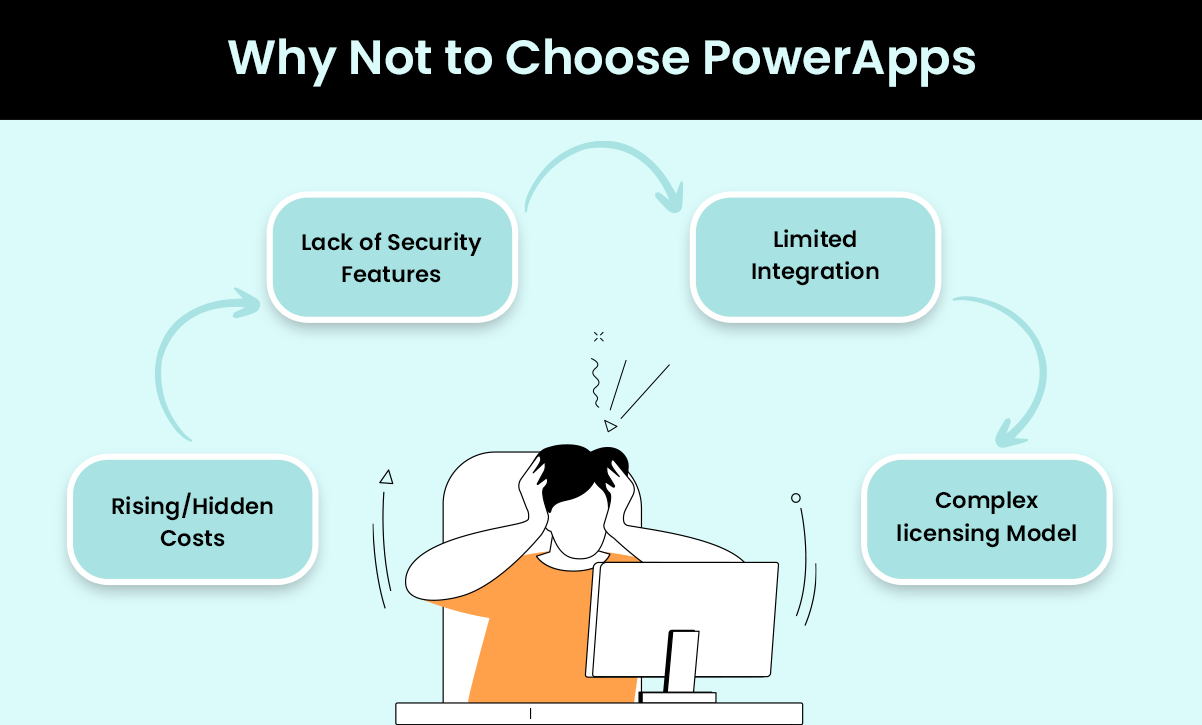 Microsoft Dynamics 365 Portal is the first name that might have crossed your mind. It's amazing, no doubt about it. But is it the right option for your business?
Often, business owners do not realize these crucial details:
PowerApps work great with solutions within the Microsoft ecosystem. If you have non-Microsoft systems, be prepared for extensive integrations, and shelling out money.
PowerApps may seem like a low-cost solution at the beginning. However, as your business grows, you are going to need an upgrade, and a lot of customization (which, of course, isn't going to be free!)
It lacks a few smartphone features like barcode scanner, or audio recording, digital signature, and such.
The licensing model as well as the interface is pretty complicated with PowerApps.
And the price! With each new user joining, the cost goes up.
Handpicked Related Read: PowerApps Portal v/s PortalXpand
Meet PortalXpand: Robust features, sleek interface; at an economic price
CRMJetty's PortalXpand is a dynamic and flexible portal that is completely customizable as per your business needs. You can self-configure the portal with an easy drag and drop builder in less time, and with minimum effort.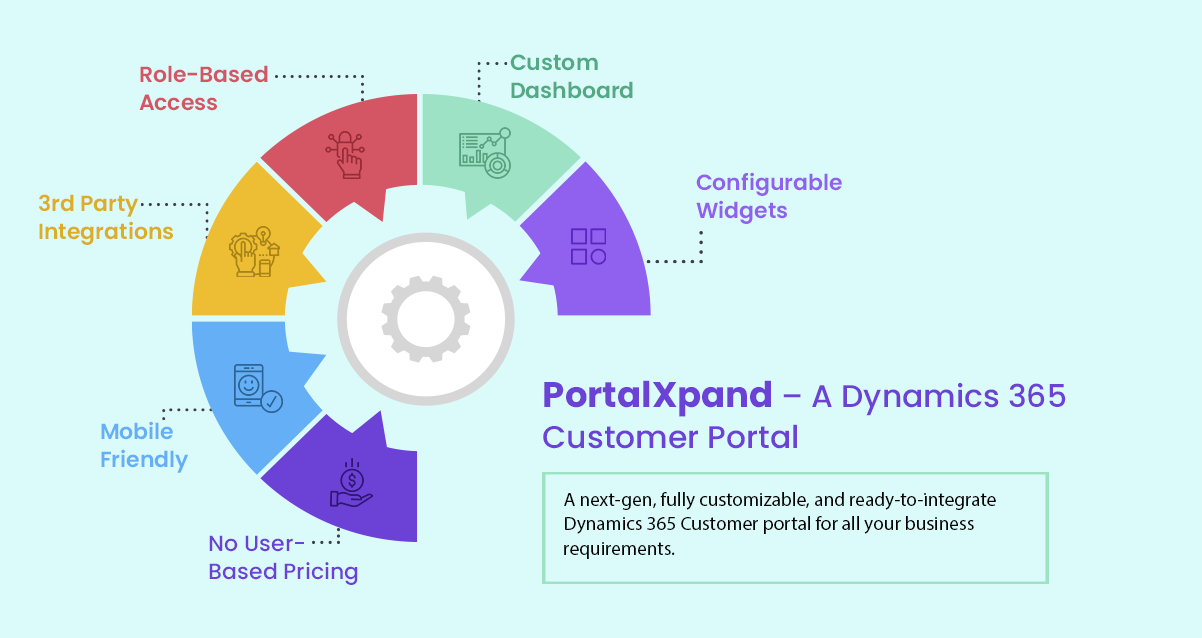 Here are a few functionalities of PortalXpand that can interest you:
A. Enhanced Security
PortalXpand lets you provide access to different entities in your Dynamics 365 portal to different users based on their roles. You can create different user groups first, define their roles, and then provide them with access to entities based on their roles. It will help you secure your CRM data better.
B. 360-Degree Entity Management
With PortalXpand Dynamics CRM Portal, you can control the entities in both CRM and your portal. It also allows you to use all the default CRM entities and configure additional custom entities to suit your business needs in Dynamics CRM.
C. Custom Dashboard
You can also customize your dashboard to make it easy-to-navigate with PortalXpand. It lets you set and configure multiple widgets like Recent Activity, Counter Block, etc., for one or more entities you want.
D. User Management
The portal enables admins with a streamlined user management. It enables admins to add user roles and define user access.
Additionally, there are different add-ons that you can integrate with your portal to streamline your business operations more.
One of the best add-ons you can consider is SharePoint. With our portal solution, you can integrate SharePoint in your Dynamics 365 easily.
With this integration, both you (as the admin) and portal users can manage and store documents like quotes, proposals, etc., associated with specific records.
Our Dynamics 365 Portal is also completely mobile-friendly! You get a fully responsive and engaging mobile interface. So, no matter where you are, you can easily access the portal to get your job done.
We know the importance of having a portal that is easy to use for both employees and end-users. By prioritizing on building a portal with a sleek interface, we ensure easy interaction and a clutter-free experience.
Ready to get started?
If you seek to build a Dynamics 365 Portal for your organization, CRMJetty can be your right team for that.
We can discuss your business requirements, analyze them, and provide you with a ready-to-integrate portal solution if it's an exact fit.
Our developer team can also gauge the scale of customization our ready-made portal solution would require to fit your business requirements.
Once the developers test the feasibility, they start the required customizations after your consent. We also ensure that you keep getting updates on the progress on a regular basis.
When the final product is ready, our QA team comes into action and tests it for limitations and glitches. Once your product is ready and glitch-free, we hand it over to you.
We can also provide you with support for a limited period to help you understand portal features and get familiar with it.
All of these begin only when you take the first step in taking a personalized demo! Share your requirements with us, and we will get back to you to provide a detailed product tour.
All product and company names are trademarks™, registered® or copyright© trademarks of their respective holders. Use of them does not imply any affiliation with or endorsement by them.