XrmToolBox is a versatile tool used for configuring and customizing model-driven CRM apps. In addition to these functions, it can perform a variety of other operations with ease.
Follow the below steps to connect D365 to XrmToolBox:
Step 1: Click on Manage connections in XrmToolBox for Microsoft Dataverse and Microsoft Dynamics 365.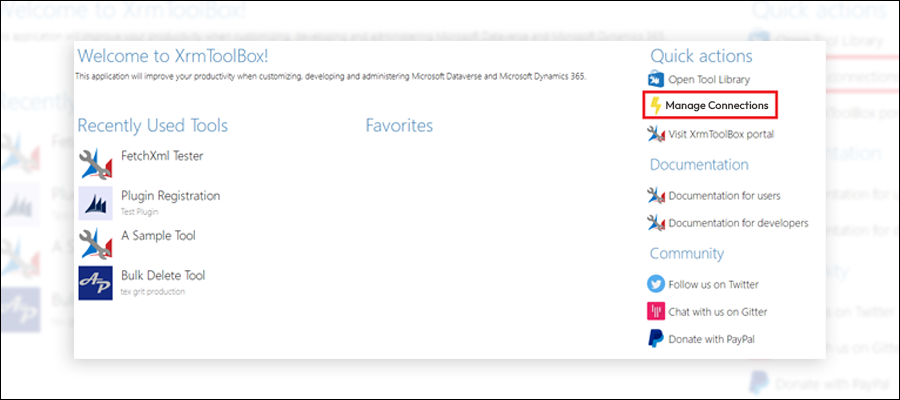 Step 2: It will open a pop-up of Connection Manager, which shows all existing D365 connections; click on New Connection to connect with a new D365 account.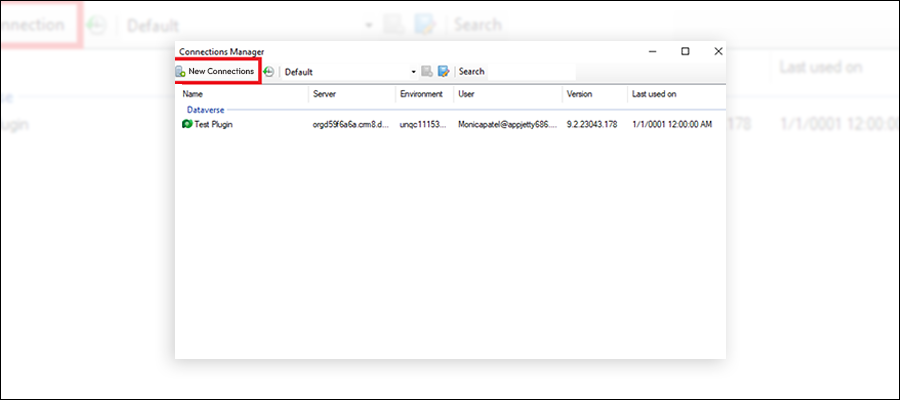 Step 3: Now, it will open a pop-up to choose the connection method as of now; click on Microsoft Login Control in New Connection.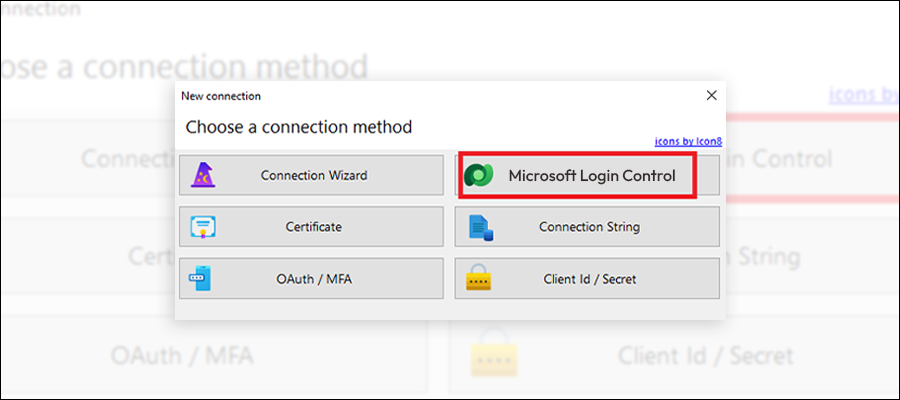 Step 4: It will open a pop-up for New Connection; now click on Open Microsoft Login Control.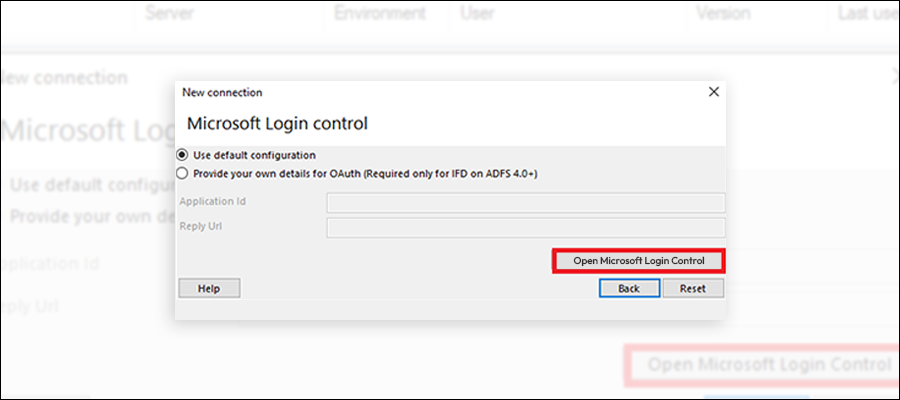 Step 5: Now choose Office 365 as we want to connect XrmToolBox with D365 online. Then select Show Advanced. It will show three fields:
1. Online Region: Select Don't Know
2. Username: Provide D365 account user name
3. Password: Enter the password of the D365 account
After filling above details, click on the Login button.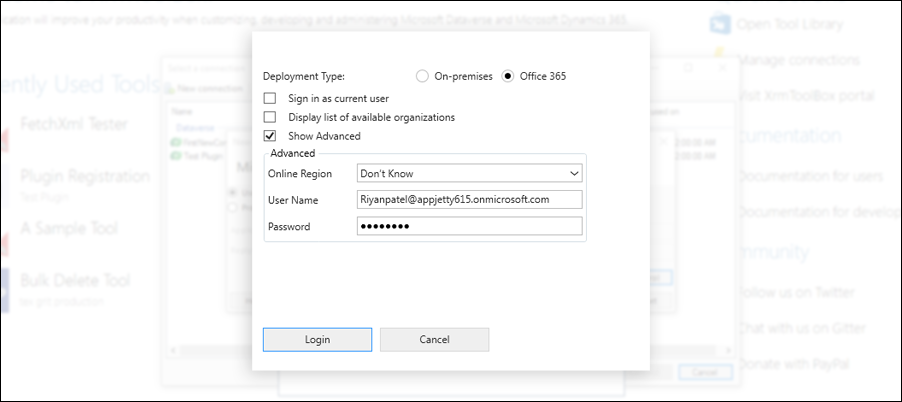 Step 6: On click of the Login button, it will open a window that shows that the D365 account connection is valid. Give a suitable name to that D365 connection, then click on the Finish button.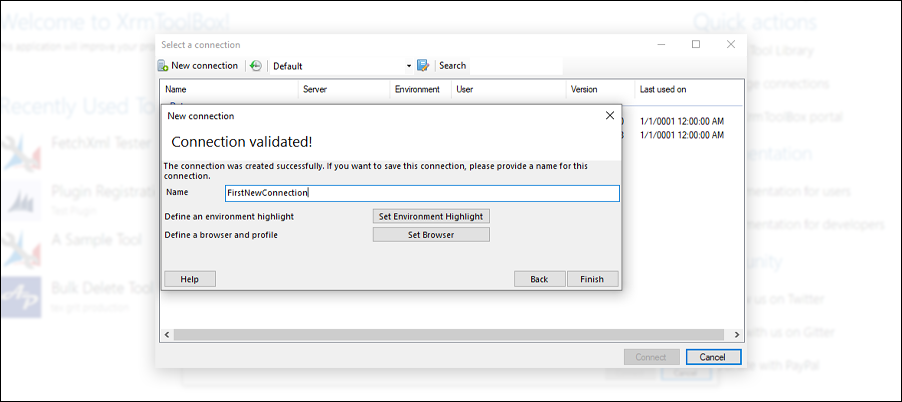 Step 7: After successfully connecting the D365 account to XrmToolBox, it will appear in the connection manager list.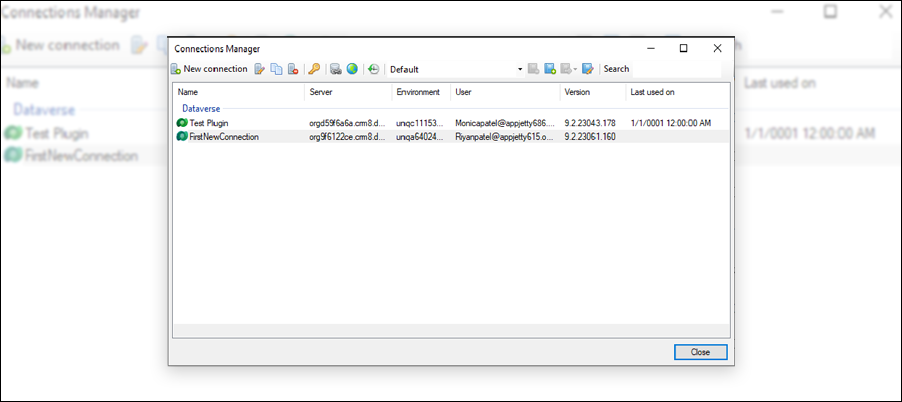 So this is how users can connect D365 to XrmToolBox.
All product and company names are trademarks™, registered® or copyright© trademarks of their respective holders. Use of them does not imply any affiliation with or endorsement by them.