Real estate has had interesting ups and downs over the past few years. The number of realtors in the national association of realtors hit its all-time high in 2006 before dropping dramatically. However, since its rock bottom in 2012, it has been steadily increasing, and the competition among realtors is heating up. The competition is getting fierce every day. Real estate agents need to go the extra mile and must have a set of expert skills to set themselves apart.
Nowadays, buyers are also increasingly turning online to do the initial search before getting involved with agents. Surveys show that 92% of buyers use the internet to begin their property hunting quest. Hence, agents need to have an engaging and active online visibility. In addition to all that, there is no other industry other than the real-estate industry where customer service is more essential. An empathetic customer service approach from real-estate agents is the prerequisite to success.
Here are our 25 best tips for real estate agents to build a superior customer experience and create loyal customer relationships. These real estate agent tips and advice will surely help you to rule the real estate game.
1. Lower Your Response Time
Nowadays, real estate clients expect a speedier service than ever. A prospective client who doesn't hear from you the same morning or afternoon that they tried to contact you may move on, assuming that you will not get back to them. Hence, real estate agents must be careful with the timeline while responding to their potential clients. The ideal response time is around 24 hours. You must get back to the pending inquiries within 24 hours, or else you lose a potential client.
2. Anticipate Client Wishes Even Before Responding
If a client has to ask me to do something, I feel the need to apologize for not having already done it or had the conversation sooner. I never want the client to feel blindsided, confused, or not informed during the transaction, or that I feel it's okay to let them overlook something they need simply because they didn't know enough to ask or didn't remember to do so. It's not up to them to know what they need; I'm the professional and need to bring all my experience to bear so that they never suffer from what they don't know what to ask for.

– Carl Sussman, Realtor, Bainbridge
If you meet your clients' wish before they even express it, that sends the message that you value your customers and see them as individuals as opposed to just a sales number. Real estate agents must have client-friendly traits. This also involves hiring staff and building a client-focused culture. Agents need to align their systems to center on what clients want from their processes.
3. Nail Your Hellos and Goodbyes
Research shows that customers remember the first and last minutes of the services they encounter. Simple things like personalized services can work, especially in the real estate industry. This is widely known because clients want an upfront personalized experience once they decide to contact an agent. They will remember their experience vividly and for a longer time.
Real estate agents must ensure that the first and final elements of their client interactions are particularly well-engineered because they will stick in the client's memory. Things like personalized emails at the time of onboarding, personalized tours, regular updates tailored just to their needs, etc., can do the work.
4. Are You Using the Latest Tech?
Real-estate portals provide an online medium where you can list the property for sale through the backend of your site. A property portal helps people buy, rent, and lease real estate property. It provides an online medium where sellers and buyers can connect.
Nowadays, clients depend on the latest technology and tools for pretty much everything. And the same goes for the real estate industry. As we discussed earlier, at least the initial property search begins online for most customers.
Apart from that, many other reasons mark the importance of the latest tech or real estate portal for real-estate business. Many real estate agents opt for real-estate portals that are enriched with automated features for most manual tasks. Most agents opt for tech solutions with integrated databases and analytical tools. Hence, using the latest technology in the market is a must for real estate agents.
To know more about the property portal, its features, and the latest trends in the real estate business, visit our knowledge hub. To get a real-estate tech solution that suits your needs or to gain expert advice for your business, contact our experts.
5. Expand Your Sphere of Influence
The sphere of influence model is one of the most effective ways to build contacts and generate leads. The networking strategy focuses mainly on generating real estate leads through word-of-mouth or people around you. This also requires a commercial data management system to keep track of all the names and contact details in one place.
Once you've successfully established and integrated an SOI (sphere of influence) database, agents can easily add contacts as you meet people through mutual acquaintances. The more people you have on the list, the larger your sphere of influence and the better your chances.
6. Google Maps Integration
Google Map integration is also one of the bare minimum features that customers expect from real-estate companies. You can integrate Google Maps along with the location details in your property listings. This way, prospect buyers can track the exact location easily. You can also include guidelines on reaching the place or simply letting the map do its work. They can also see the area surrounding the property, like distance from schools, hospitals, public transport availability, malls, etc.
7. Build Your Google My Business Page
Google My Business account makes it incredibly easy for users to find you in Google Search, Google Maps, and so on. It is a no-brainer and a must-have.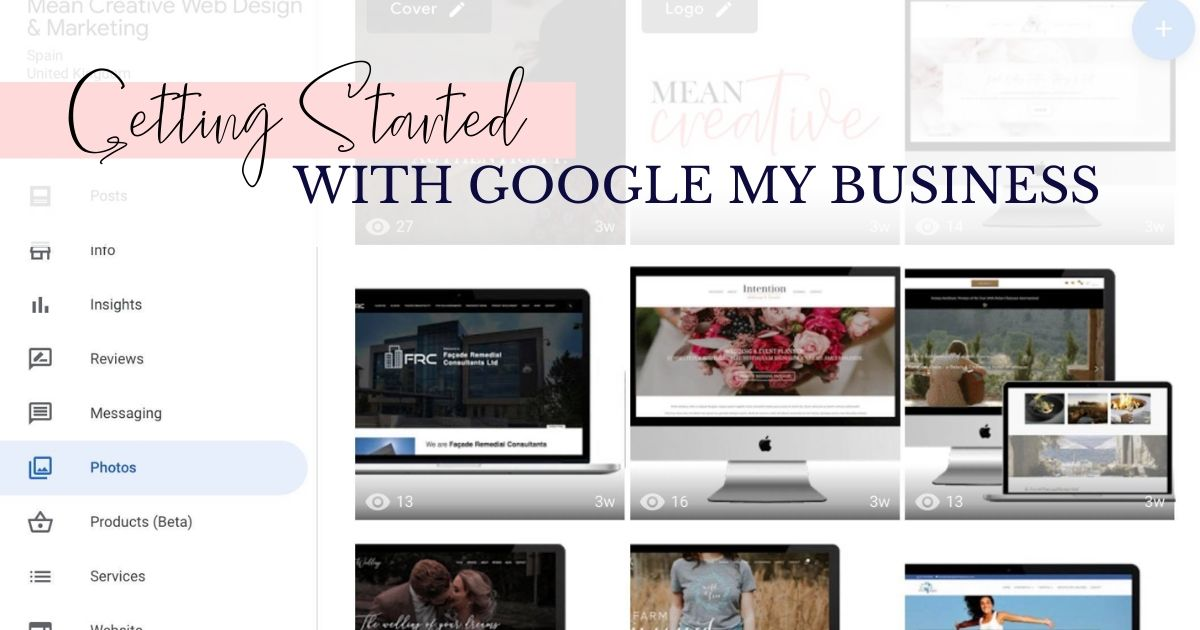 (Source)
8. Create an Amazing Website
One of the most important tips for real estate agents is to set up their domain name and website. Nowadays, it is easier than ever to build a professional-looking website. A website provides a landing page to direct your visitors and potential clients. It also creates a professional and searchable web presence. You can run various promotional campaigns to promote your listings. Additionally, you can take advantage of social media platforms by linking them to your website.
9. Gain an Extra Milestone with Advanced Features
Apart from using the common features of real estate technology, some advanced features can help you gain an extra milestone. These features, rich with the latest digitization trends, can prove to be a bonus in building a brand identity.
Video tours have become a common thing nowadays, it is the bare minimum that the customers expect. Real estate agents and companies need to compile accurate videos of the properties to provide a better idea.
Other than these two, you can empower your customer service with an AI chatbot. The biggest benefit of AI chatbots is that they can keep the clients engaged before an agent takes over the communication. AI chatbots are also the best way to find out precisely what your prospect is looking for. That saves the agents from manual efforts and also saves time.
10. Create Virtual Reality Tour
Virtual tours are becoming popular every day. It is almost equivalent to visiting the premises personally. It is a digital tour where potential buyers can see the entire property and experience it as if they're physically visiting it. Clients can do all this simply by sitting on their sofa. Hence, embedding VR features into your property portal can be a plus for your real estate business.
11. Easy Modes of Communication
Omnichannel communication simply means providing multiple options to your buyers to reach out to you. Choose a property portal that lets brokers communicate with potential buyers in real-time through multiple ways. You can integrate a live chat option for customers to solve all their queries. You can also put contact details through various CTAs and let them communicate easily.
Having multiple channels of communication also contributes to building your brand identity. It makes sure that the buyers reach out to the brokers in one way or another, and you don't lose potential buyers because of the communication fiasco.
12. Empower Your Business With Analytics
Since real estate is an ever-changing industry, agents need to implement regular changes based on their observations from previous trends. They need to track analytics to identify the most effective marketing strategies, trends, and roadblocks.
Your real estate tech solution must provide you with a well-arranged admin dashboard. It must let you set and save quick links to widgets like recent activity, counter block, etc., for any required entity. You can also go for solutions that provide customized dashboards. This way, you will not have to keep switching between various interfaces and tools. And you can operate and generate all the reports from a single interface.
CRMJetty is known for providing customized real estate solutions. It lets users perform all the operations from a single interface through a custom dashboard. Its extensive listing section creates a win-win scenario for both buyers as well as agents. Would you like to take a look? Get in touch with our experts today!
13. Marketing Strategies
Other important tips for real estate agents revolve around the kind of marketing strategies agents implement for their business. While for real estate, word of mouth is a good strategy for a start, you will need to develop a proper plan later on.
Most agents use marketing software for real estate agents that help them manage their marketing efforts like email campaigns, animated home tours, etc. This replaces the physical form of marketing which includes professional presentation templates & templates for business cards, door hangers, postcards, property flyers, brochures, etc. All of these can help you reach out to existing and potential clients efficiently.
14. Enable Social Media Sharing
Integrate your property tech solution with popular social media sites such as Facebook, Twitter, Instagram, etc. These links can help your site visitors share property information and listings to their social media profiles.
As more people share it on their social media, the popularity of your property portal and real-estate website increases. This helps your site garner favorable search rankings as well. Let the buyers share their top housing pictures with friends and family. Add social media buttons so that they can share easily.
15. Pinterest Board
Pinterest boards are a great way to provide information for specific listings. Agents can create Pinterest boards for a single property or multiple properties. In addition to the property photos, highlights, amenities guide, Pinterest boards can benefit you majorly to generate leads.
16. Social Ads

Do not miss out on the opportunity for paid ads on social media. Popular social networks have an organic reach and are often the most effective way to get ahead of the competition. Target-based ads and promotions can help you get in front of prospective clients. Facebook has many great targeting features, and it ensures that you're only paying to get noticed by your key target audiences.
17. Mobile-friendly Interface
Since more customers use their smartphones to browse the internet, a mobile-responsive interface helps to reach customers on the go. The main objective is to let your potential customers seamlessly access the properties listed on your site from any type of device and all parts of the world. Get a fully responsive and engaging mobile interface that enriches the client experience by allowing them to access your listings whenever and wherever they want.
18. Email Marketing Campaigns
Nurture email campaigns and help clients find their dream home. Give your clients a high-end experience by tailoring interactions based on the previous action that they've taken. If they attended an open house with you, you can send them emails about similar properties in that kind of neighborhood. You can also send them ebooks and articles made just for them. Provide content that will help your clients take appropriate steps, depending on where they are in their journey. Deploy email warm up to give your campaigns a boost.
19. Easy to Navigate Interface
Sometimes a large number of property pages can end up creating chaos for the clients. If this happens, your customers may not find what they want and your site would probably be a nightmare to navigate for them. Your visitors and prospective clients need to have an easy and good experience on your website. Start with the basic things like categorizing your listings based on various aspects. Take time and brush up on user experience, design skills and improve your overall UI.
20. High-Quality Media
Graphics are always easier to browse through than reading long descriptions. They're easy to understand and interesting to watch. It is the first thing that buyers scan through, especially when it looks like your next dream house. Therefore, you'll always benefit from using high-quality images.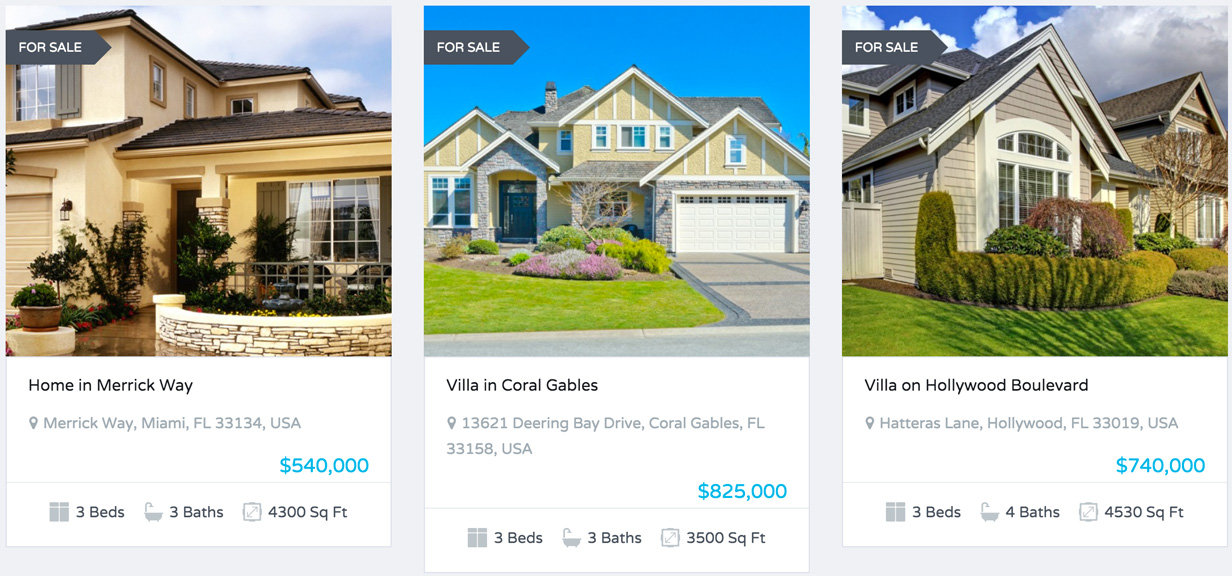 You can let sellers add videos of different areas of the property, a testimonial video, etc. It is also important to remember that the tech solutions you opt for must store, save, and display high-definition images and videos. If you are looking for high-quality video content to use in your real estate projects, then Videvo is the perfect place. At Videvo, you can find a wide range of After Effects templates that are available for free. With their help, you can create stunning visuals and animations to add to your real estate website or property listing. Whether you need a video featuring stunning landscapes or an animated logo, you can find it all here.
Real Estate tech solutions or property portals are, without any doubt, becoming the most popular home search method. A well-crafted property portal can bring lots of opportunities for your business. Consult our experts to find out more about property portals.
21. Testimonials From Former Clients
Testimonials are a great way to show how much trust your clients put into your business. It directly reflects your relationship with them. When people endorse your work and services, it directly reflects the world to potential clients. Hence as agents, you must reach out to your clients and ask for testimonials. Place these testimonials strategically on your website and share them on social networks.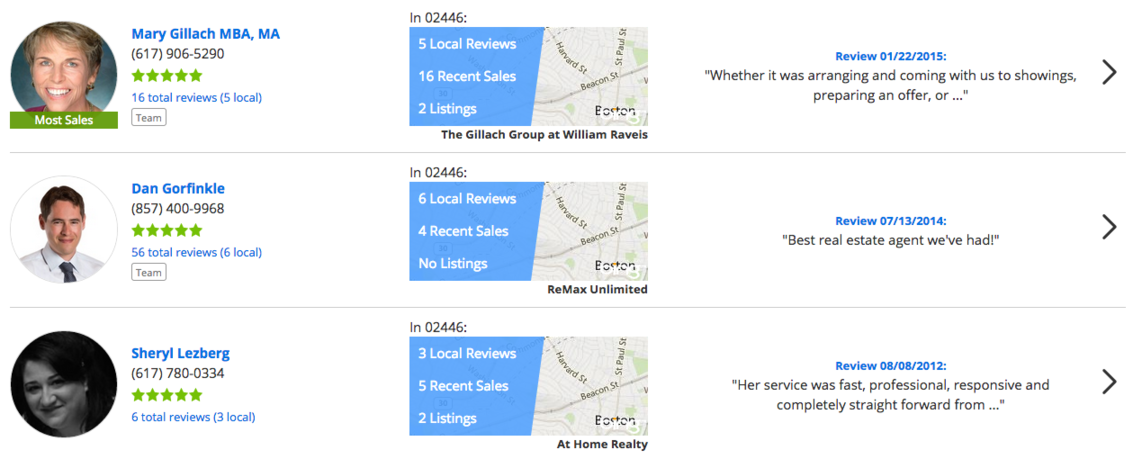 22. Comprehensive Listings
Every time a potential buyer cannot find what they want, you lose a client. Your website or portal needs to have extensive listing features. Customers do not want to spend a long time searching for what they're looking for. However, they do spend a long time reading about the property they like. Hence, your listings should be easy to navigate, brief, and informative at the same time.
Information scattered over the page, wrong CTA placement, menu not properly designed, and so on, also contribute to failure in navigation. Agents need to make sure that they get an interactive and stunning menu. It must be well-arranged and well-tied with menu titles and submenus.
Pick a property portal that allows you to divide your listings into various categories and subcategories. Categories help the buyers find properties faster. Implement a comprehensive categorization regarding the type of property, the number of rooms, garage, balcony, other amenities, etc.
23. Give a Personal Touch to Your Portal
It is better to give your portal a personal touch. There are hundreds of property portals out there. What will make you stand out from them? Hence the need to customize! Create a unique design interface and improve your brand identity.
With PortalXpand you can customize your design templates, layouts, and components through simple drag and drop features. Get ready-to-use standard design components with custom data binding and give your portal a personal touch. Learn more about PortalXpand now!
24. Professionalism – A Must for Real estate Agents
Every real estate agent must develop and maintain a professional presence. It is vital to their success. Their image is projected through their appearance, way of talking, web presence, and many other factors. Especially nowadays, when meetings are online, good eye contact and positive body language can prove to be engaging and courteous.
Phone calls must be articulate and engaging as well. Agents should also make sure that the written communication is free of grammatical errors and spelling mistakes. For real estate agents, it is judicious to work toward a professional image both in and out of their real estate careers.
25. Provide a Neighborhood and Amenities Guide
Whether it is a rental property or a new house on sale, buyers are always curious about the neighborhood and locality. They want to know the surroundings, landmarks, and availability of basic amenities around the property. Aspects like access to transportation services, nearest local stores, and so on make a huge contribution to the customers' decision-making. Therefore, as a real estate agent, you must be prepared with these answers. You can add a few lines about neighborhood areas to your property listings as well.
Mentioning the quality of life in the area the property is located can also be a plus. You can also mention the kind of house it is if it is fit for families or bachelors. More information about the property helps the visitors decide better. Even a minor feature that might not look like a highlight of your property may attract potential buyers.
CRMJetty's real estate tech solution is a one-stop centralized solution that overcomes all real-estate challenges and caters to B2C and B2B businesses. Additionally, it helps you solve problems like scattered information, mismanaged task flow, inefficient communication, and dispersed databases that seem to hinder the current real estate industry. Innovate and adapt synchronized technological solutions. Talk to our experts and find out more.

All product and company names are trademarks™, registered® or copyright© trademarks of their respective holders. Use of them does not imply any affiliation with or endorsement by them.