An IT self-service portal is more than a storefront used to resolve IT issues. Customer-centric self-service is becoming a trend. It's essential that you offer a similar service with corporate portals too.
While talking about self-service, the 'less is more' rule doesn't imply. Who would refuse a multi-operational IT self-service portal and choose a solution that's limited to IT operations?
Expand your offerings and let your staff manage everything from HR to legal and marketing operations. Let them choose their required services.
This blog will explain all about it. It covers the services you can offer with your IT service portal.
1. HR
You can streamline your HR operations and offer a centralized repository for all the HR-related information. You can improve your workflow management with HR features like onboarding and induction packages, policies, and PTO management. Time and attendance, employee scheduling, hiring and applicant tracking, benefits, staff directory, links to company news and announcements can also be a part of your self-service portal.
You can customize your IT service portal to enable employees to fill forms and request HR actions. They can reach out for specific queries and quickly find answers to their questions themselves. For instance, you can provide a FAQ section for common inquiries about sick leave, insurance, and retirement plans.
2. Operations
State-of-art technology, ergonomic furniture, on-site services, commutation, etc., help increase employee productivity. But the most effective is – facility management. Most of the facilities that you provide your employees are outdated – like the documents and spreadsheets for maintenance and operations. Employees' interaction with IT and other teams is also limited to voice and chat support or walk-up to the desk for work-specific queries.
Source: SearchJournal
An IT self-service portal provides a storefront-like experience with excellent facilities. It allows portal users to search, request services, and access FAQs. They can browse solutions and order services as they want – with an automated workflow that will route their query to the right person instantly.
Hence, customize your IT service portal and make it more efficient with a centralized approach. Integrate document management, case management, and features like search and advanced filters for better results. Ensure that the portal offers a customer-centric experience while delivering quality and maintaining consistency.
Last but not least, develop a clean and sleek portal. Avoid using heavy IT terms and make operation management easy for everyone in the organization.
3. Expense
Provide an IT self-service portal that helps manage payroll, billing, and other finances. Allow portal users to connect and store all transaction details with a single click. Enable them to make instant payments. Have visibility over due dates, late payments, renewals, the amount paid, pending amount, etc. Automate bill payments, subscription renewals, and service requests. Offer multiple payment options such as credit card, debit card, PayPal, virtual payments, etc. Develop a repository of frequently asked questions related to payment inquiries. Write articles to guide them through the payment process.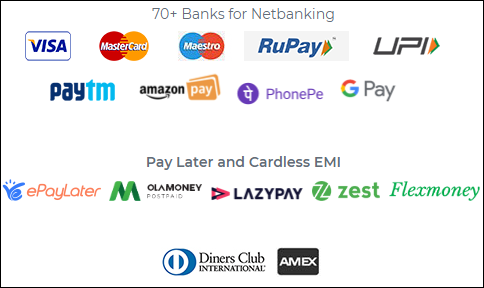 Source: PayMyPage
With growing digitalization, having an in-app purchase and cancellation request will be fruitful. The finance and billing management module will help you improve your customers' experience. Also, it would curb delays in payments or miscommunication related to it. You can include features like invoice requests, service upgrade/downgrade, payment requests, tools, and subscription procurement.
4. Information Sharing
Automating IT services has been a game changer. Millennials are more into automating everything from ordering food to shopping and paying bills. Considering this change, businesses are hiring modern employees that never go offline and practically live on the internet.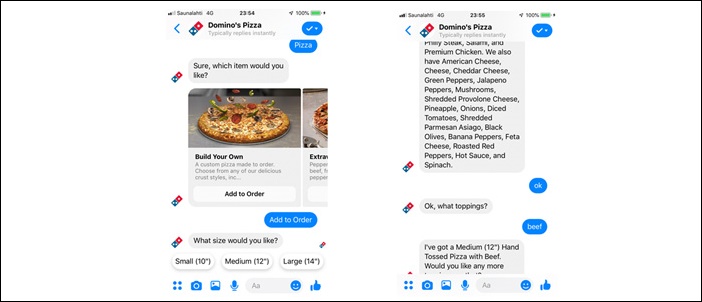 And by 'modern employees,' I mean chatbots. However impressive that may sound, you can't rely on a chatbot to manage entire IT services. You will need resources and data that a chatbot can pass on to employees. Having a knowledge base is essential. With it, you can help employees find their answers themselves. After all, humans love finding solutions on their own. That boosts their confidence level to a certain extent.
Hence, share meaningful content and put the documentation together at your employees' fingertips. Empower them to search for articles in the knowledge base and find their answers themselves. Allow them to add comments on the articles and share their thoughts.
A knowledge base will be their guiding lamp and help them stay ahead of their curiosity and problems.
5. Collaboration
"It's an IT self-service portal. A one that helps solve IT issues. You want to use it to improve employee collaboration; is that possible?"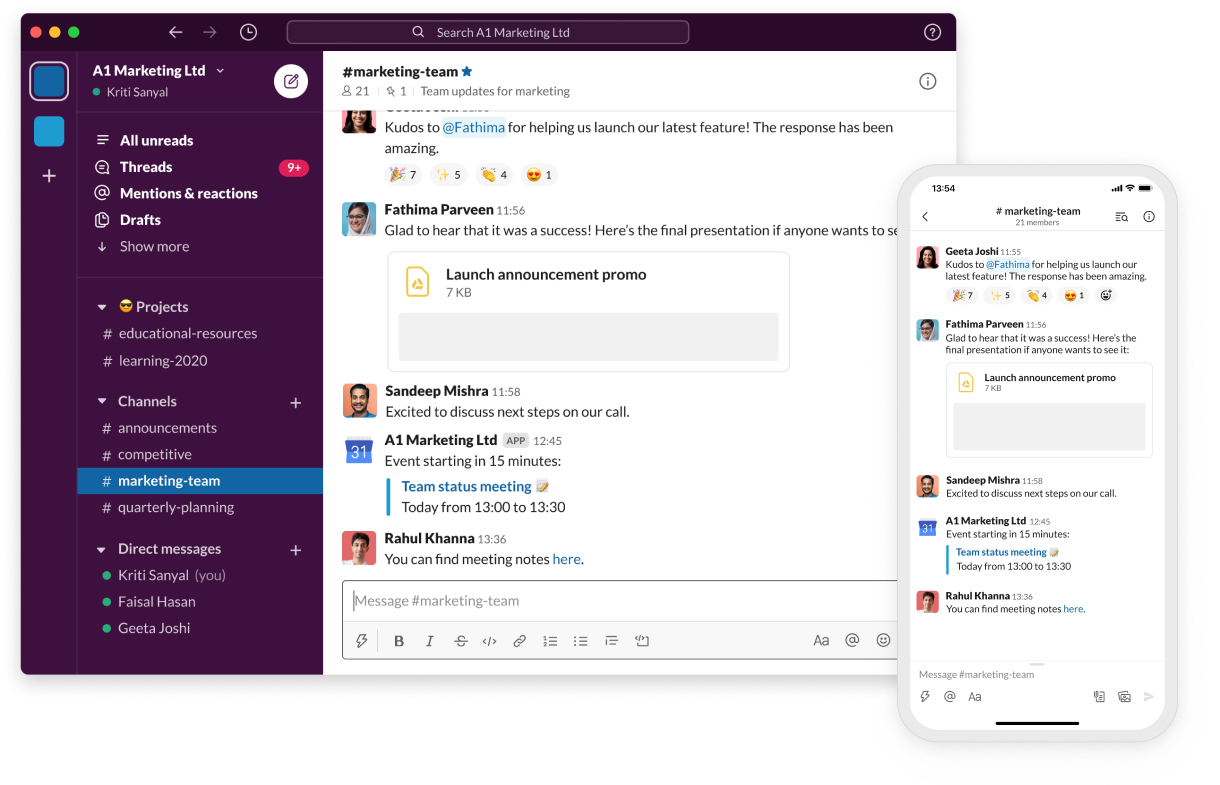 Source: Slack
You might have heard it most of the time. And to be honest, it's possible. You can enhance your team's collaboration with an IT service portal. All you have to do is – customize it to meet every user's needs during their working lifecycle. You can integrate different tools like calendars, maps, live chat to help them communicate. You can simplify their operations by offering all marketing and sales-specific services in one place. For instance, they can view account transfer requests, case study and campaign requests, outreach support, collaboration deals, etc.
You can also improve employee interaction with community support where everyone can share their problems, ideas, and other relevant information.
Conclusion
The role of a self-service portal is wide and beyond limits. Every business can customize the portal as per their requirements. A few may use it to manage HR operations, while others may use it to solve IT issues. However, the end goal of a self-service portal is to simplify operations, enhance user satisfaction, and boost business productivity.
So, whether you need to manage IT issues or entire business operations, you can use an IT self-service portal for both. The features and type of IT service portal solely depend on your business requirements. You can learn more about the IT self-service portal here.
For development, we can be your partner.
CRMJetty has 14+ years of experience in delivering industry-specific portal solutions. We can help you develop a custom solution tailored to your business.
All product and company names are trademarks™, registered® or copyright© trademarks of their respective holders. Use of them does not imply any affiliation with or endorsement by them.