Having details of your users like for how long they used the CRM, the time of login, logout, current active users, etc. can help a business. The session details are also required when you report any issues related to the product to support teams for troubleshooting. Here is a step by step guide on how to get the session details in PowerApps as well as in Dynamics 365 CRM.
To get session details in PowerApps follow the below steps:
Login to PowerApps.
After login, select the appropriate environment from the top menu.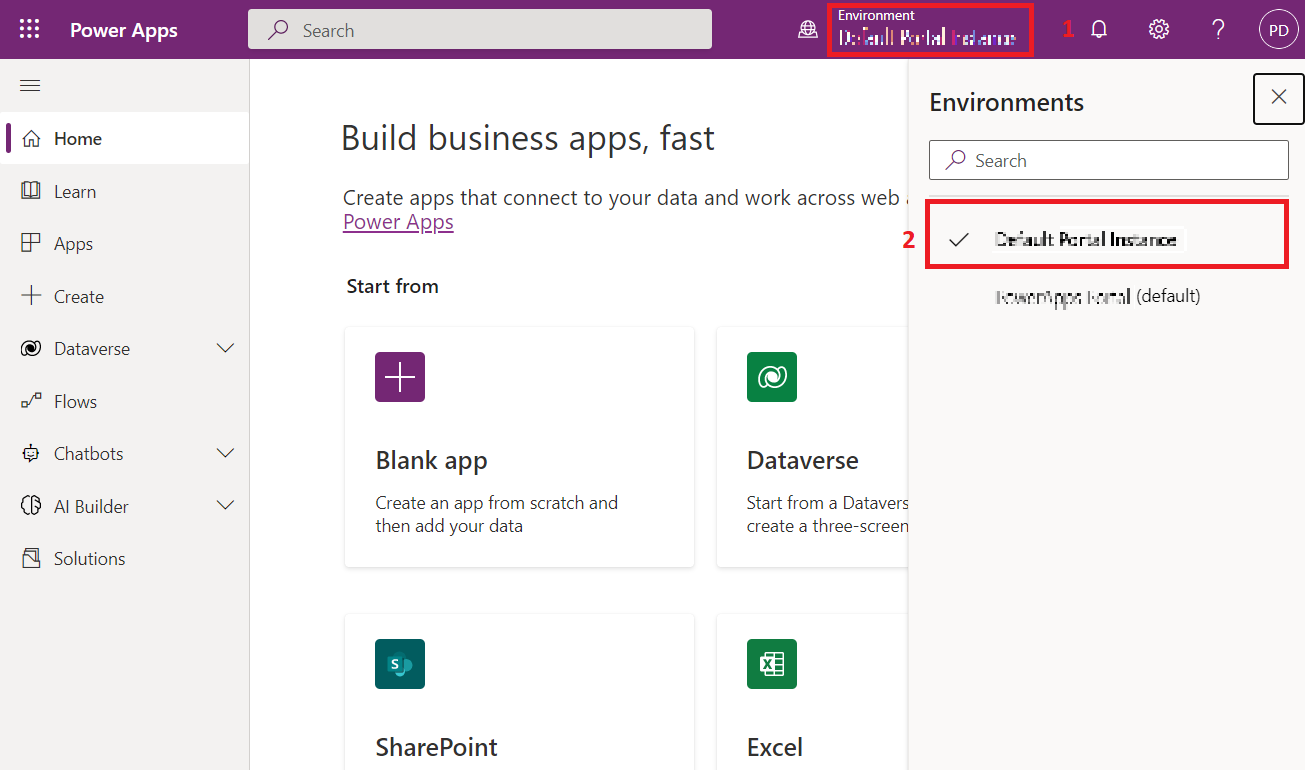 Now click on the gear icon from the top menu to open settings, then click on Session settings.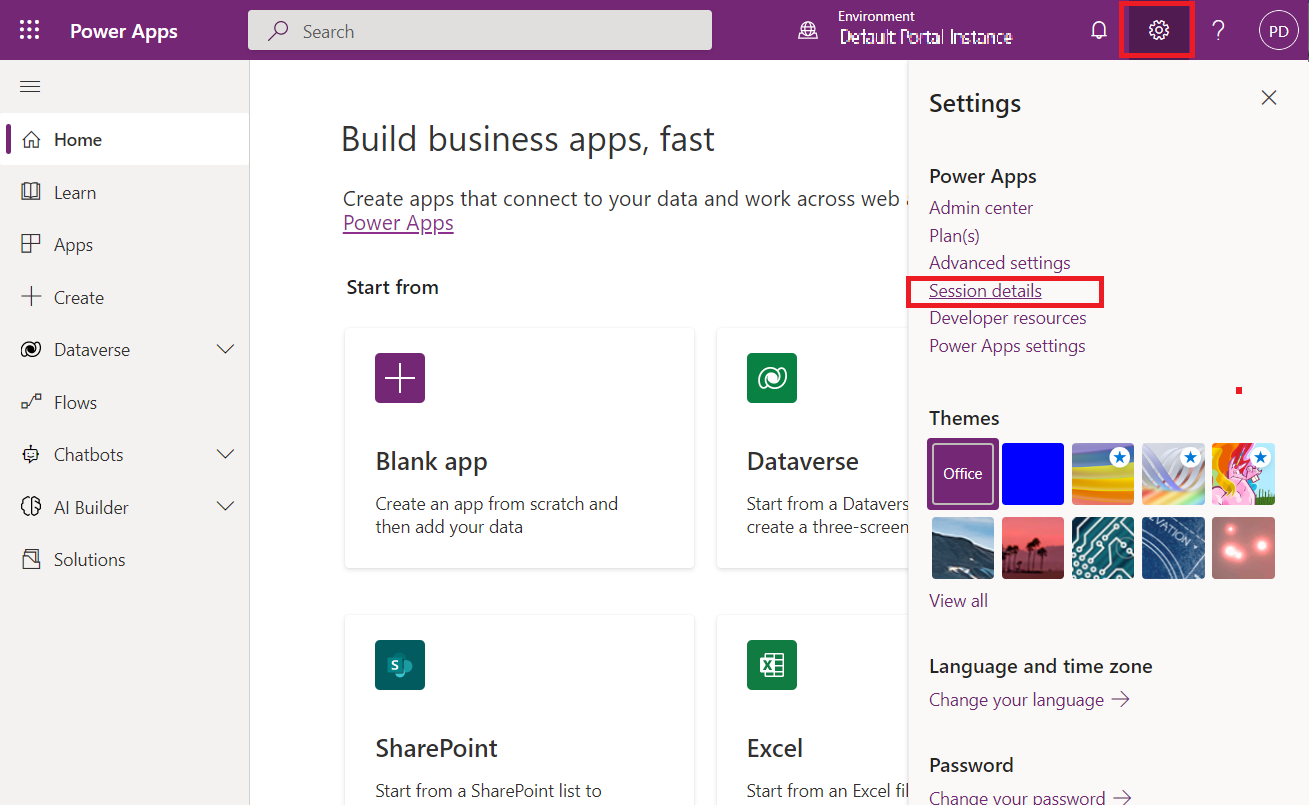 The Power Apps session details will open in which all the session-related information and organization-related information will be available.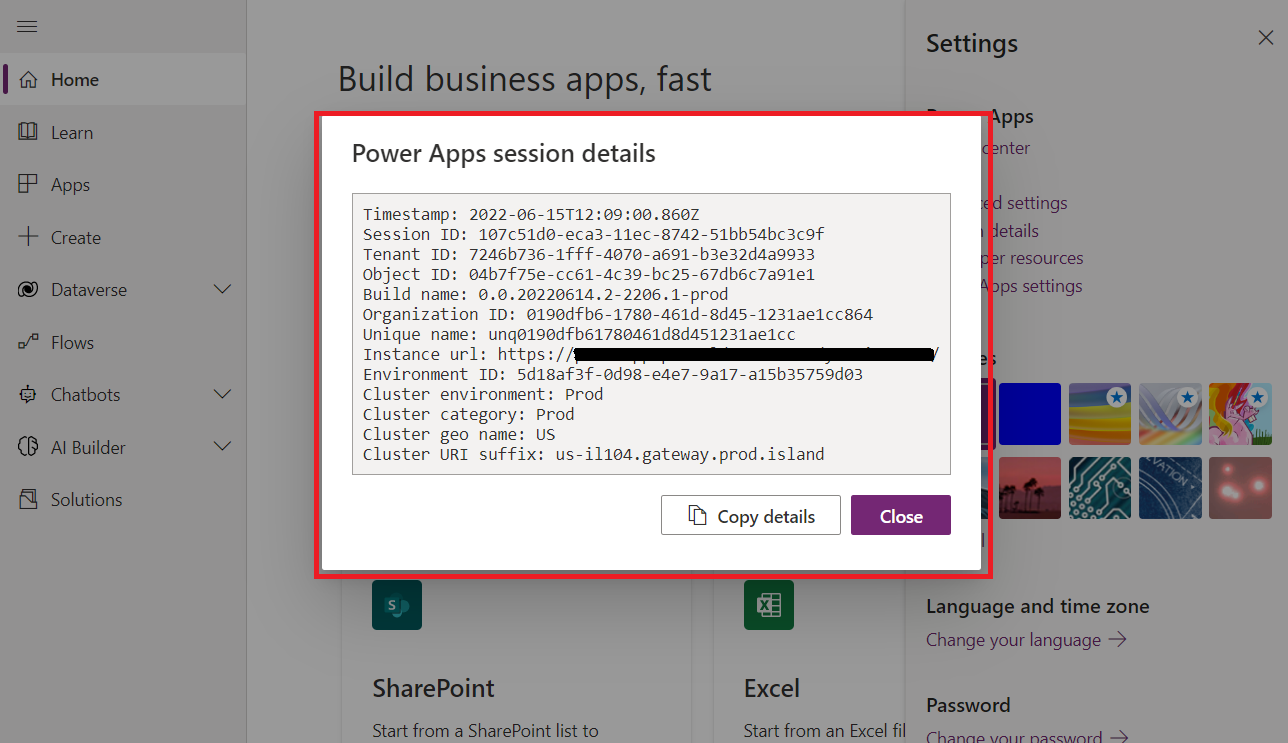 To get session details in Dynamics 365 follow the steps below:
Login to Dynamics 365.
After login, from the top-right menu click on the gear icon and then click on About.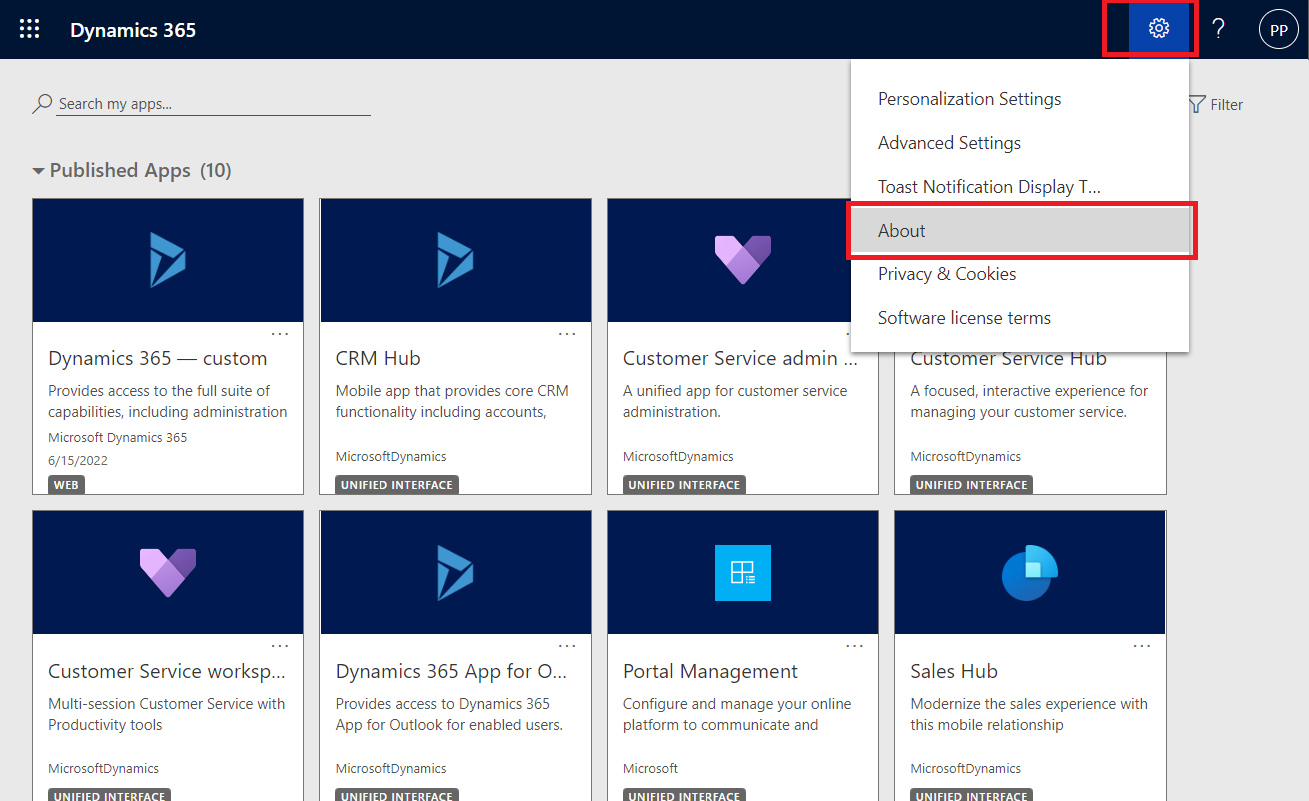 The Dynamics 365 information pop-up will open. You can find session details and other organization details in the pop-up.
That's it! We hope this article helps you find the session details of your users in Power Apps and/or Dynamics 365 CRM.
All product and company names are trademarks™, registered® or copyright© trademarks of their respective holders. Use of them does not imply any affiliation with or endorsement by them.