How much does a single bleak customer experience cost your business? Research shows that people are willing to pay on average $1,506 to cancel deals early, due to a single negative experience. It also says that 25% of people will switch providers after one negative experience and 30% of overall customers will share their bad experiences in one way or another. In the digital era with social media platforms accessible to almost everyone, brands cannot take the risk of letting their customers down.
Customer service should not be a department. It should be the entire company.

Tony Hsieh – Taylor Chastain
With the changes in technology, the old look of customer support has also changed. Humans of the smartphone era would rather troubleshoot their problems by following online solution guides than wait on a call or write long elaborate e-mails to the company. The internet has brought out a new concept of self-service, therefore companies can't rely on the traditional channels of communication anymore. Hence, the need for a customer portal comes into the picture. Nowadays it has become absolutely necessary for companies to implement a dynamics CRM portal where they can collate all the information for their end-users.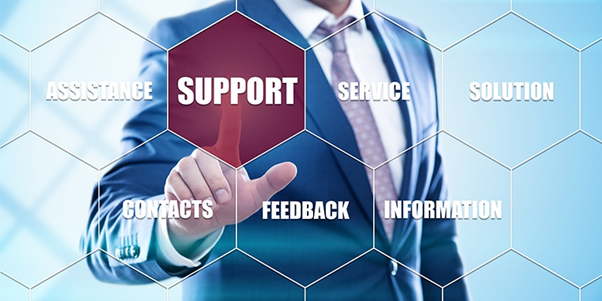 Does Your Business Need a Customer Portal Solution?
Modern-day customers expect personalized self-service experience.
Nowadays, the challenge for brands is not just identifying customer issues but also finding out new, innovative ways to deliver the best outcomes. A customer portal creates an engaging platform that lets the customers interact with your brand, provides a dedicated space to track and manage their support requests, and connects them to other relevant customer support resources. In a way, a customer portal reduces technical and communication barriers between your customers and your company.
Following are some key indicators that your business needs a dynamics web portal solution:
Your services involve sharing and exchanging relevant documentation regularly.
You want to extend customer support without increasing or recruiting more employees.
You are planning to implement an automatic ticket system to allow customers to raise and track issues at their convenience.
You're looking to provide direct access to invoices and quotes to your users.
You want to allow customers to schedule and arrange online payments.
You want to issue customer invoices directly.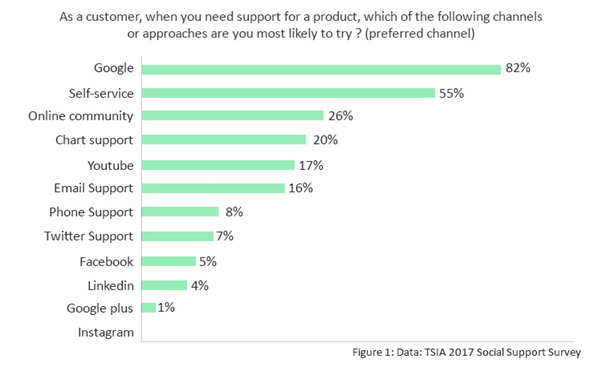 A recent study shows that 67% of customers would prefer choosing a dynamics CRM portal over speaking to a company representative. This is only going to become an in-trend thing as familiarity with technology becomes more and more prevalent in society. This is why it has become paramount for companies to adopt the best CX solution in place.
Client Portal Solution: Applications
From giving customers the platform to resolve problems by themselves to creating a thriving community of dedicated users, a customer portal presents abundant opportunities for companies to upgrade their support processes. You can access all the capabilities without any developer assistance by using a dedicated dynamics CRM Portal solution. Let's look at must-have features of a CRM customer portal and how they benefit the companies and their end-users.
Meets Customer expectations
Perhaps the biggest reason to have a customer portal is your customers expect it. It becomes much easier for the end-users to find what they are looking for with a well-organized and well-structured customer portal. This gives customers access to contextual information such as solution articles, offer announcements, FAQs, feature announcements, and more.
Hence, we can all agree that a good CX leads to increased engagement, increased brand loyalty, and increased customer retention. Therefore, all the customer portal solutions' collective benefits must cumulate to better the overall customer experience (CX).
Nowadays, "fast is the new satisfactory." Customers want immediate solutions across all devices and around the clock. And they don't want to get passed around to multiple customer service reps because it means having to invest more time. Dynamics 365 portals can deliver quick, 24-hour support. Your customers will not have to wait to get answers to their questions.
Lowers Your Support Costs and Builds a Community of Engaged Users
Faster services are not the only reason to maintain a customer portal. Customer portals can have a lot of impact on costs and revenue too. Customer self-service portals save you significant expenses on support costs. Cost of resolving issues using telephone support costs over four times more than the customer self-service support. Statistically, customers are more likely to find answers to their questions on their own.
These portals also help build a large community of users connected by your products, which means that your support team will spend less time answering customer questions because your other customers will be doing it for you, which saves your company a lot of time and resources. For companies whose products require demo/training sessions, a customer portal can be highly useful and can contribute to mitigating costs. All they need to do is integrate a learning center in the customer portal itself.
Online Portals Consolidate Information Services
A well-designed customer portal has much more impact than traditional support methods. It can be the central repository and gateway to every need of a customer. Knowledge management, CRM, online community, in-depth training, etc.
With a unified look and feel, your customer portal components can build a portal with a brand and create a strong message about customer loyalty. It creates an image that your customers are the core of your business.
Building a Community of Engaged Users
The concept of "let your customers help your other customers" is one of the primary benefits of creating a Dynamics CRM portal. It can lead to establishing a larger and wider community of dedicated users of your product, who are willing to help each other out. A good customer portal solution should give your customers a platform to ask questions, suggest various ideas, share their experiences, and most importantly, they should be able to engage with other users.
This can improve your brand name and customer loyalty towards your brand. Most active forums have users who have been associated with their products for a long time. They, in return, help new customers understand better. Through the portal, the community users can also pitch in with feature requests that they want to bring to the attention of the brand's product managers.
So, these were the applications and uses that every customer portal must-have. However, here are some other major features that you should look for while adopting a customer portal solution.
Keep the customer portal data and its associated components integral to the comprehensive view of the customers by implementing a dynamics CRM portal.
A knowledge base platform is a must for your dynamics 365 portal. All you need to do is keep the content updated. A gap analysis from time to time may help in knowing what answers the customers seek the most.
The most important thing is integrating your CRM with your portal and making customer interactions available to marketing and sales.
If your service or product is technology-based, keep your customers aware of the upgrades and updates by sending them emails or notifications.
Over to You
Dynamics CRM portal solutions are directly proportional to how well a business can support its customers. It encourages self-service, provides relevant information, and makes it extremely convenient for customers to get in touch with the company.
CRMjetty is a hub of innovative portal solutions that can build high-functioning Dynamics web portal solutions for your organization. So, if you're looking for a technology partner to help you deploy your Dynamics CRM portal, then you're in the right space. We have been working in this industry for a decade now. Contact us here for more details and we'll help you kick start your journey towards making the customer experience smoother.
All product and company names are trademarks™, registered® or copyright© trademarks of their respective holders. Use of them does not imply any affiliation with or endorsement by them.