Are you starting a B2C business in 2021?
You need a digital presence.
The B2C market is expected to reach $4.01 trillion in 2021. You can't expect to reach this demand if you don't have a B2C portal to handle your business operations and customers.
In today's world of instant solutions and fast foods, customers want instant answers. B2C businesses need to adapt to this changing customer demand and behavior. They need to bring in self-service for customers to handle their activities. After all, that's what 89% of the US customers expect from businesses. With B2C portal development, businesses can increase profits and drive growth. Though B2C portals are not limited to customer support, they can enhance customer experience with streamlined management.
Let's see how B2C portal development can set up businesses for long-term success.
B2C Model: Overview
B2C stands for "business to customer."
A B2C business sells products or services directly to the customers—for example, an online storefront, a pet sitting business, a gourmet pet food business, etc.
A B2C model eliminates the middleman and connects sellers and buyers directly by allowing businesses to develop their storefronts or sell via different mediums. Amazon, Walmart, and eBay are known to follow the B2C model.
So, if your customer is the end-user, you run a B2C business. It's a hybrid model if you sell to both customers and businesses.
Challenges in B2C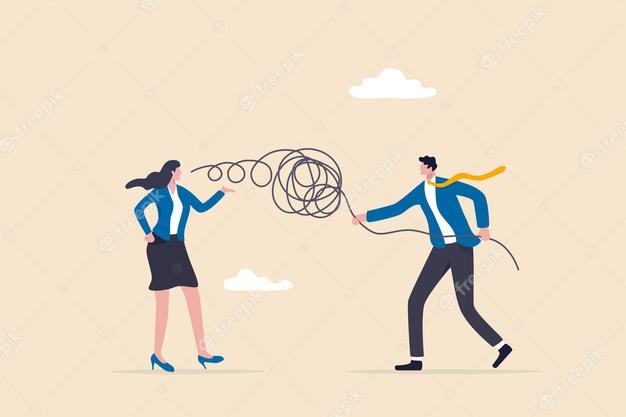 B2C businesses have a huge potential in niche and local fragmentation. However, looking at the customers' demand, the convenience of online shopping, and instant support, it's difficult for you to hold the ground. As a B2C business owner, you need to face many challenges to keep up with the high customer demands.
A few of those include:
Consumer Traffic
If Google doesn't know your name, your customers don't. SEO is an essential part of your business. It's the guide that helps your customers reach you and vice versa. As a B2C business, you need to ensure that your website is optimized to attract traffic. UI and UX are the factors that distinguish you from your competitors. Managing it all is challenging as new trends come up often, and you have to stay updated all the time.
Payment Processing
Along with online shopping, customers prefer digital payment methods. They like it more if there are multiple options like debit and credit cards, bank transfers, e-wallets, cryptocurrencies, pay later, etc. However, most of them are hesitant to submit their payment details to the website due to security concerns. So, B2C businesses have to ensure that they offer multiple payment options with SSL encryption, PCI compliance, and other trust marks to increase customer credibility.
Customer Support
Digitalization has reduced our patience level. Now, everyone wants instant solutions to their problems. As a B2C business owner, it might be difficult to manage all the customers at one time. Say you have to attend 20+ calls and provide solutions to each one of them. Sometimes, you have to put one or two customers on hold, which creates a negative impact. It also affects your support team's productivity. How can you handle it all!?
Customer Experience
Customer experience depends on how customers feel from the moment they land on your website to the purchase and post-purchase stage. The cost of acquiring a new customer is ten times that of retaining an existing one. But lack of strategies and tools makes it difficult to hold the existing customer for a long time. For example, if customers find it difficult to return the purchased product or are unsatisfied with the service, they will likely abandon you.
Considering the pace at which technology is advancing, providing customers with the support they seek with manual approaches is tricky.
Order Fulfillment
How do you feel when you undergo an entire order purchase process only to find the "out of stock" message at the checkout or after placing an order? It upsets you. You think – "only if they could have mentioned "Out of Stock" at the first stage, I would have ordered it from another store by now." B2C businesses have to ensure that they fulfill all the customer requirements and if the order is unavailable, it's mentioned 'Sold out.' When it's back in stock, notifying the customers about the same is crucial. You can't keep doing that manually, and to and fro between systems is daunting.
Product Search
What's the use of having an attractive website and dozens of products if customers can't find what they are looking for? The convenience of online search and smooth navigation is the crucial component of customer satisfaction. However, most B2C businesses fail to provide customers with advanced search and filter options to find the products quickly.
Apart from these common challenges, B2C businesses have to look after all the business operations while managing customers, which can be overwhelming.
Hence, B2C portal development provides customers and businesses with authorized access to relevant data. Both can manage their activities without relying on others for support. Customers, for example, can view their orders, make purchases, and find solutions to their problems using a knowledge base without asking the support team for help. Businesses can streamline their entire operations by giving limited CRM access to everyone included.
Here's how it helps.
Business Objectives of B2C Portal Development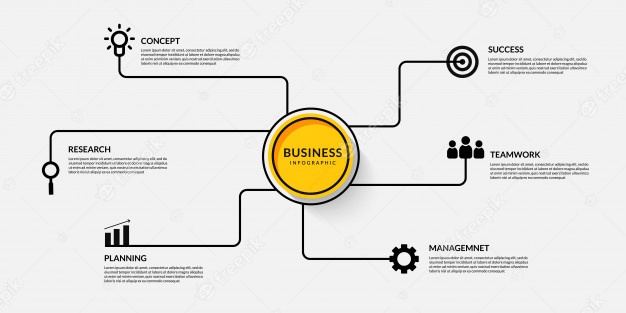 B2C portal development, generally known as a customer portal, offers a customer-centric approach to increase customer engagement. Here are how B2C portal development fulfills the purpose:
Central Access
A B2C portal brings customers, employees, clients, and other business entities under one roof. Everyone can log in to their space and access the required information based on their roles. The auto-sync between the CRM and the portal makes it easy to carry out administrative activities.
The centralization makes operation management efficient. For example, the support team doesn't have to go to and fro between CRM and portal to view tickets and customer details. They can view everything directly from the portal. Any changes made in the portal will reflect directly in the CRM.
Personalized Content
B2C portal development provides personalized access to particular users. You can add personalized content for target user groups (e.g., clients, customers, and employees) at specific security levels. Restrict the access to training videos for customers and clients. Suppose a specific support team focuses on the product return process, and you want to equip them with training videos. In that case, you can provide only that particular group with access to training materials.
Active User Interaction
B2C businesses can increase customer engagement by creating community forums. The community forums will allow customers to discuss solutions, troubleshooting steps, share feedback, ideas, and suggestions. The support team can actively participate in the discussions and take into account the customer issues.
In short, B2C portal development helps increase involvement, engagement, and empowerment.
Security Benefit
As an admin, you can fully control the portal access, including who can view what. You can decide which employees to provide authorized access to which data of the business. The secure access to each and every employee and customer based on their roles will help you keep business secure.
Workflow Automation
B2C portals reduce the load on your customer support team. Your staff doesn't have to handle the redundant queries manually. The B2C portal development will enable your customers to generate their tickets, find solutions to their problems with the knowledge base and community support. The support team, on the contrary, can communicate, share, and update data directly on the portal for everyone to see. This will help them focus on addressing complicated queries instead of repetitive tasks.
Multi-Channel Capabilities
Customers, employees, and others can access the portal through any digital device from anywhere. It ensures they enjoy the immersive experience across all platforms.
These are a few of the fundamental customer self-service elements of B2C portal development. A few tips that you shouldn't overlook while undergoing development are mentioned below. Keep reading!
Tips to Develop a B2C Portal
Implement self-service as tech-savvy customers would prefer to use self-service portals rather than call customer support. Build a customer-friendly center by implementing the tips below:
Provide One-Click Login
Allow portal users to log in using their social accounts. Make it as easy as possible for your customers to register and access the self-service portal.
Create Right Content
Your B2C portal is useful only when it provides customers with the required answers. So, include FAQs, a knowledge base with detailed information, community bulletin boards, and videos with step-by-step instructions to solve problems. Identify the content type, use the service calls, tickets, and dig in the community forum.
Make your Knowledge Base Up-to-Date
Keep improving your knowledge base. Allow your customers to rate the content and identify which articles need updating. Track the changes in the service points—plan periodic reviews of your content.
Make Portal Easy to Navigate
Make sure it's easy for customers to find the information they are looking for. Include search bar and advanced filter options. Ensure that every article/product is appropriately labeled and tagged. This will help portal users to search for content easily.
Also, add a contact form at the footer of the B2C portal for users to contact you. If the user can't find a specific piece of content, they can request help.
Optimize it for all Devices
72% of customers prefer self-service, and they are likely to hit the smartphone screens for portal access. Hence, your B2C portal should be responsive. It means no matter what the size of the screen is, the content should fit the screen size. It should be standard for your website, product interface, and B2C portal.
Allow Third-Party Integrations
As the business expands and new trends come in, you may need to integrate various tools into your B2C portal. Ensure that it provides a seamless experience and integrates third-party tools like payment methods, accounting solutions, invoicing tools, and more.
Choose Experienced B2C Portal Development Company
Look for a portal development company with many years of experience in the industry and 24*7 support. Ask for recommendations. View their client testimonials, work portfolio, ratings, and reviews, etc. If possible, talk to their past clients and ask how satisfactory the service is. The B2C portal development cost should be competitive too.
Once you're done with the research, talk to the development company, ask about the services they offer, share your requirements, and learn how they can help you.
Tip: Ensure that the portal development company offers design, development, modernization, management, migration, SEO, testing, maintenance, and everything else. It will lessen your burden.
At CRMJetty, we can help you with a custom B2C portal development that suits your business requirements. From designing to development and post-launch support, we provide it all.
Why Should You Choose CRMJetty
We help you develop a feature-rich B2C customer portal that can help your organization. For instance, with role-based access, you can limit the user's access. You can define the roles and what data those users can access. With the products catalog and display feature, you can display all your products to the customers. Purchase and invoicing can help you manage discounts, generate POs, payments, and more. With tickets and cases, you can get insights into customers' issues. Reports and analytics can help you know what customers are looking for in general.
Similarly, lead management, database management, configuration options, and many more features ensure that the portal suits your business needs.
Last but not least, we also provide custom portal development. Along with customizing your existing portal with new features, we help you with a custom B2C portal development from scratch, depending on your industry and requirements.
Get suggestions for portal development, demos, inside tips, and a lot more.
All product and company names are trademarks™, registered® or copyright© trademarks of their respective holders. Use of them does not imply any affiliation with or endorsement by them.