Upcoming Free Webinar on Empowering NGOs | 27th Sept 2023 | 7:30 PM IST | 10:00 AM EDT
Enroll TODAY!
Client
Requirements
The client required a streamlined platform for student, course, and fee management.
Integration between their existing Moodle platform and the student portal.

Registration form for students to sign up, converting them from lead to contact upon approval.

Students should be able to update their profiles, select semesters, and enroll in courses, including specialized programs.

Calculation and management of student transcripts, including official and unofficial transcripts.

Students should be able to pay fees offline as well as online from the portal.

Single sign-on (SSO) feature for access to the portal and Moodle with a single set of credentials.
Solutions
Our solution fulfills their requirements, and makes handling the logistics easy.
Integrated Registration Process: We developed a streamlined registration process where students could register as leads, undergo approval, and seamlessly transition to being contacts with access to the portal and Moodle.

Semester and Course Selection: The portal enabled students to update their profiles and select semesters, courses, and specialization programs, enhancing customization and user experience.

Automated Result Management: We added a Transcripts module to import and calculate student transcripts, reducing manual work. The portal allows students to download official and unofficial transcripts in PDF format with watermarks and signatures.

Payment Options: We integrated a payment gateway with the portal so students can pay fees offline or online from the portal.

Single Sign-On (SSO): A seamless SSO mechanism was implemented, allowing students to access both the portal and Moodle with a single login, enhancing convenience.
Results
Effortless Student Management
The integrated portal and Moodle system streamlined student registration, course enrollment, and access management, enhancing administrative efficiency.
Enhanced User Experience
Students enjoyed a user-friendly interface where they could manage their profiles, enroll in courses, and access Moodle seamlessly.
Automated Transcript Calculation
The automated transcript management system reduced manual calculation efforts, ensuring accurate and timely transcripts.
Flexible Financial Management:
Students could conveniently pay their fees from their wallets using various payment methods, enhancing financial management.
Dynamic Reports
Filter reports from the multiple available reports and download them as per requirement.
A good experience cloud alternative
A good product backed up by a team that have some real expertise with Salesforce.
If you are looking for an alternative to communities, this is a good product.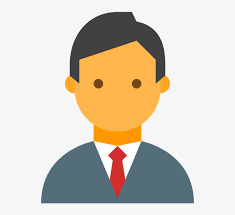 James Watson
To Top