Upcoming Free Webinar on Empowering NGOs | 27th Sept 2023 | 7:30 PM IST | 10:00 AM EDT
Enroll TODAY!
Client
Requirements
SHFB needed a solution that could help them streamline their operations and accomplish their noble mission of providing healthy meals to everyone in need.
Sought a solution allowing volunteers to register for individual or group shifts according to availability easily.

The organization required a system to seamlessly manage and allocate volunteer hours for different shifts.

Volunteers needed to independently view and manage their shifts, hours, and history.

The portal had to provide the flexibility for volunteers to cancel registrations and join waitlists for already full shifts.

Volunteers required the ability to access their working hours for specific shifts and download reports for their records.
Solutions
With a feature list that can cater to all their various needs, we made a portal solution to streamline their operations.
Comprehensive Dashboard: Volunteers can use the detailed dashboard to see upcoming shifts, volunteer history, group assignments, and more.

Shift Registration Module: With the portal's Volunteer Shift module, they can view and register for upcoming shifts, simplifying shift selection.

Effortless Registration: The shift Registration module enables automated management of hours and status as per volunteers' agreement.

Cancellation & Waitlist Options: Cancel shift registrations and join waitlists for full shifts, enhancing volunteer control over their commitments.

Volunteer Hours Tracking: The Volunteer Hours feature enabled volunteers to view their working hours for specific shifts and conveniently download hours reports.
Results
Empowered Volunteers
Second Harvest's volunteers gained autonomy in registering for and managing their shifts, contributing to a more engaged and committed volunteer community.
Enhanced Flexibility
Cancellation and waitlist options provided greater flexibility for volunteers, enabling them to make real-time adjustments to their commitments.
Transparency & Accountability
Volunteers could access and download their hours reports, promoting transparency and accountability in volunteer efforts.
Focus on Mission
With streamlined shift management, Second Harvest's staff could allocate more time and energy to their core mission of providing meals to those in need.
Digital Transformation
The Salesforce WordPress Customer Portal acted as a digital manager, revolutionizing Second Harvest's internal operations and supporting their noble cause.
The dev lead was always responsive to any queries we made within a day.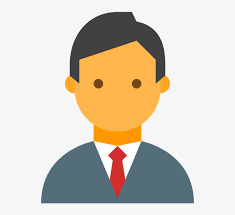 Jamison Bloechl
Salesforce Administrator, Regional Food Bank -
To Top