A Multi-Site Portal to Streamline Brand Operations
Streamlining operations can be challenging for manufacturing companies as multiple operations occur in multiple departments. But with a multi-site portal, manufacturing companies can streamline their business operations hassle-free, just as our client did.
About the Company
Guillemot Corporation is a designer and manufacturer of interactive entertainment hardware and accessories, offering a wide range of products, including audio devices and PC and game accessories, under the brand name Hercules and Thrustmaster.
The Group is currently present in eleven countries and distributes its products in more than one hundred countries worldwide. It aims to offer high-performance, user-friendly products to maximize user satisfaction with interactive digital entertainment.
What Were Their Requirements?
The client came in with multiple requirements for the front-end store and support. For the eCommerce store, they need a single sign-on option and streamlined ticket management for the support portal.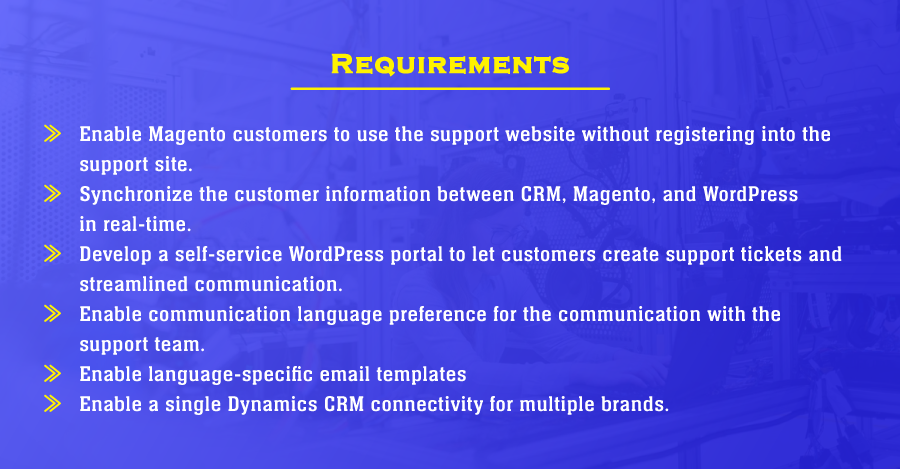 Solutions We Provided
The customer wanted a single solution to manage both the shop and the support site. So, we customized the CRM to manage the Magento Shop site and WordPress support site with multi-language features.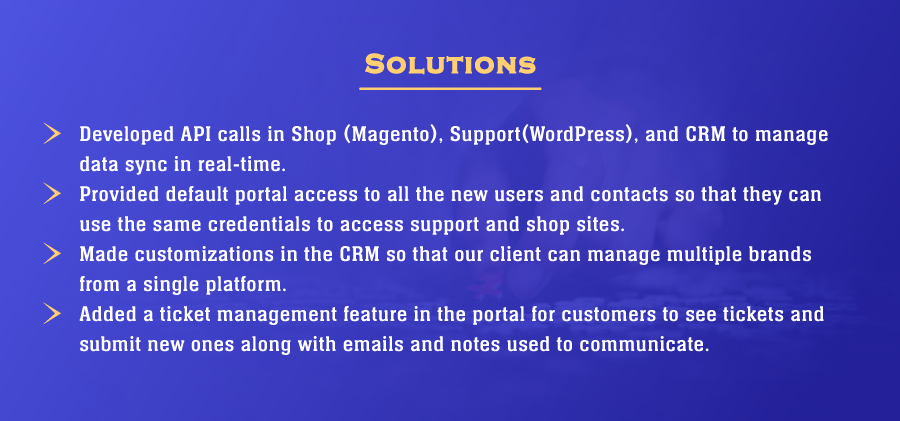 What Were the Final Results?
With our solution, the client can manage both - the shop and support site from one place. Their customers can use the same credentials to purchase a product or access the portal. The result is that they don't need to remember multiple passwords, and there's no confusion. Besides, they can update the information themselves that auto-syncs between all the platforms.