In addition to companionship, cuteness, and the fact that having a pet makes you look cool, it is now proved that a four-legged family member also contributes to a long life. A Swedish study found that the people (40-65 years of age) who suffered from heart attack and lived alone are 33 percent less likely to die if they have a pet.
70 percent of US households own a pet. This trend is increasing with the baby boomers and GenZ marrying late and adopting more pets.
It won't be wrong to say that pets and tech are the blooming industries. 56 percent of pet parents have special tech, especially for their pets, such as pet sitter apps and wearables like activity trackers, GPS trackers, smart collars, dog leash, air mesh, etc.
Here's an example of the smart-ish pet leash.

Source: Design1st
Like a patient portal that helps humans track their health, a pet portal that stores all the information about their health is essential.
A pet portal bridges the gap between your veterinary practice and clients. It's a great way to increase engagement, streamline workflow, and improve client experience all around.
How Pet Portal Development Helps You
Clients can schedule appointments for their pets, whether for a health issue or a regular checkup, with a few clicks.
Clients can review their pet's medical history, allergies, weight, and other information at your convenience.
Share important information such as a pet's clinical history and educational material through a pet portal.
Send and receive messages quickly. You can communicate with your clients directly from the portal and answer their questions.
Send notifications, alerts, and reminders for your client's pet's scheduled appointments and important events such as worming and flea treatment times, vaccinations, etc.
Pet owners can check their payment history and account balance.
You and your clients can share forms and other documents through the portal.
Veterinary practices can share immunization records with the clients.
Show clients their pet's health plan in the portal.
Pet owners can double-check their pet's vaccination records and certificate.
Customers can check their vet fee limits and make claims from the portal.
Live chat with vet nurses about the pets, concerns they have regarding their health, or need any advice.
Pet owners can see which prescriptions are available for their pets, the expiration date, and the renewal date. They can even auto-renew it.
Clients can browse and purchase pet food, treats, supplements, accessories, and more directly from the portal.
Offer 24*7 support. You can be available for your clients and pets all the time and respond to their messages from your phone.
Veterinary practices can retrieve clients' records without accessing the CRM.
You can record, upload, and view documents in the portal.
Facilitate privacy by letting pet owners and doctors communicate directly from the portal.
Collect accurate and complete data of your clients and pets. If some information is wrong or missing, clients can let the vet know about it.
Increases clients' engagement. For example, if their pet is unwell and due to some reason, they can't visit the clinic, they can consult you through the portal.
A pet portal offers benefits such as increased productivity, better communication, centralized storage, compliance, reduced paperwork, strong client relationship, and most importantly, value for time. Here are the features that can help you leverage these benefits.
Features of Pet Portal
Self-service to simplify the process
When you start small, it may be easy to manage everything on your own. But as you expand, the department under your practice, i.e, team may grow, making it difficult to manage everything on an individual level. Too much pressure can cause errors. One way to manage all activities is to hire more people, but that's costly, or you can let everyone manage their activities, tasks, and data.
With pet portal development, you can allow other vets, admin staff, and your clients to manage their data themselves. A separate login area will enable users to manage their activities and data themselves. For example, pet owners can view and manage their pet's details on their own. They don't have to call customer service to schedule an appointment.
With a knowledge base, they can easily search for information on a pet's condition. They don't have to go through multiple Google searches and social media to find answers to the questions they forgot to ask you during a pet's wellness visit.
Automation to improve efficiency
Veterinary practitioners invest a lot of time and money in paperwork. With pet portal development, you can save time on maintaining stacks of papers, flipping through hundreds of pages, and doing things manually.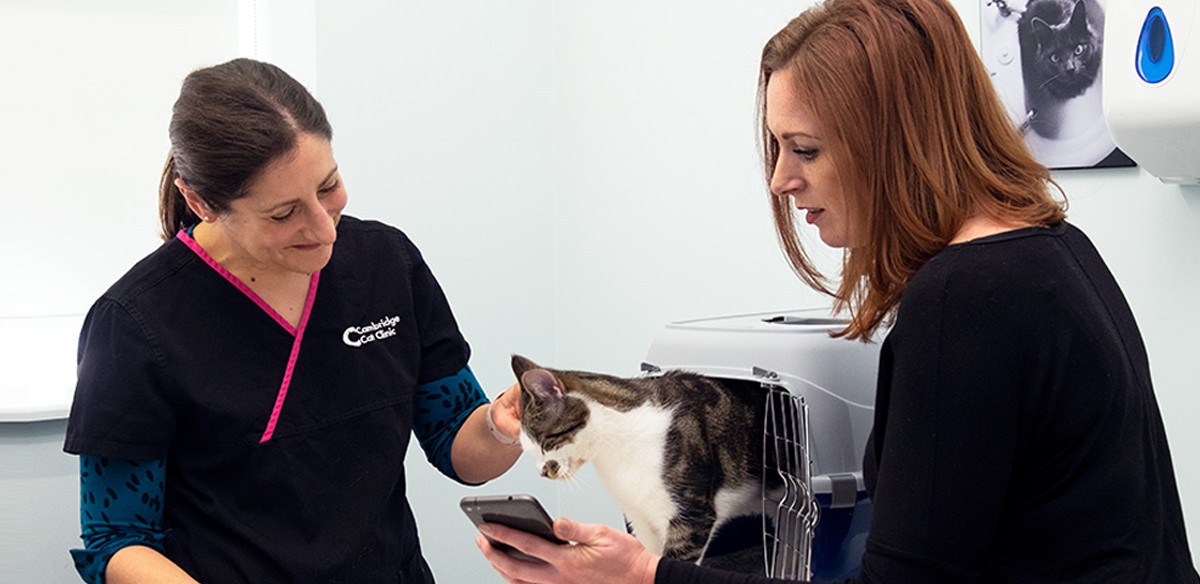 Source: Merck Animal Health
Instead of collecting and managing physical records, you can add all the information in the portal, which will auto-sync with the CRM. You don't have to manually add records as self-service will eliminate that to a certain extent. You can find the relevant information about your client or their pet within seconds. A pet portal will help you focus on improving the efficiency of the practice.
Communication channels to strengthen relationships
Imagine you don't have a pet portal. How often will you be able to communicate with your clients? Will you be able to send them reminders about scheduled appointments? What if they come up to you asking about their lost bill or vaccination certificate? You will end up spending a lot of time finding their docs.
Now, if you have a pet portal, your clients, i.e., pet owners can get more information than before. They will be notified of the upcoming meetings, delayed invoices, and diagnosis reports. They can easily trace their lost bills and medical reports in history. Self-service will help them manage their claims, vet fee limits, payments, account details, and more themselves.

With features like live chat and in-built messaging, pet owners can consult vet practitioners anytime. They can share their concerns and even ask for suggestions or tips on pet care. By implementing pet portal development, you will witness a reduction in the number of customer complaints.
You can also create a community like The Pawsr Network where all the pet parents and pet product creators can connect, post, and like pictures of their pets for better engagement. They can also share their knowledge about pets and ask for help in the community. It will also help you gain a new perspective.
Dashboard for better insights
You might have hundreds of clients, and the portal will help you manage all of them. You can view their details, download and share documents, interact in real-time, and do a lot more. But what if you want to know about the overall activities in brief. For that, the pet portal provides a smart dashboard where you can get all the information about your daily appointments, total visits, clients, and more. You can use the collected data to generate different reports such as inventory, costs, clients, etc.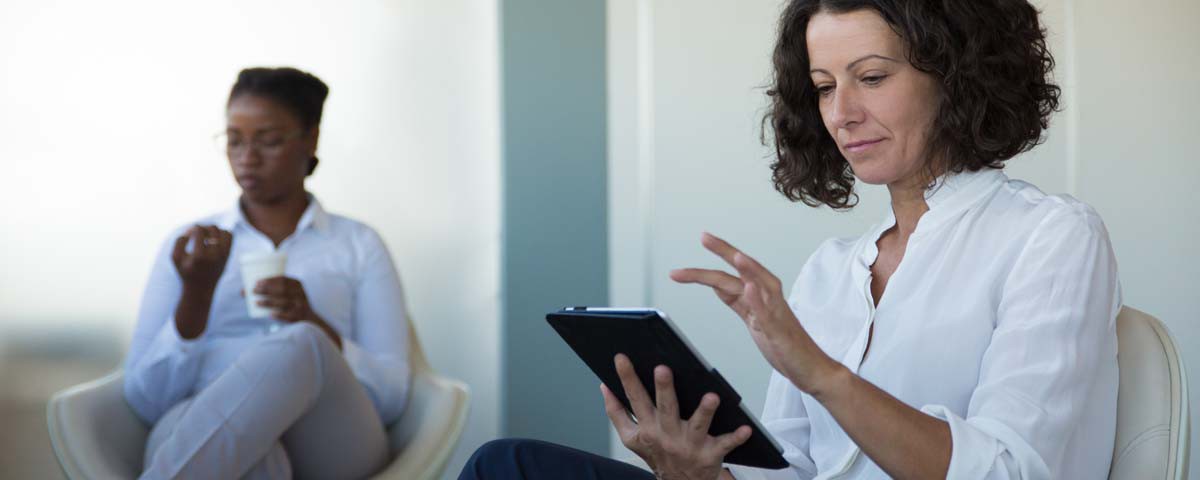 Without going in-depth, like checking every appointment on the calendar, you can learn about your next meetings and other updates on the dashboard.
And as customer experience has become vital in today's context, a portal can help you collect and analyze different parameters such as customer behavior, waiting time, lead time, etc., to deliver better services.
Some features that the pet portal should have:
Role-based access to limit the access to CRM.
Payment support to increase customers satisfaction.
A user-friendly interface so that users can find the relevant information and take proper actions.
Responsiveness so that users can access the portal from anywhere, anytime.
Pets play a major role in our lives. Technological innovations like pet service apps, trackers, and pet portals help improve pets' and owners' well-being and mental health. It gives them peace of mind when their pets are healthy and happy.
As for vet practices, streamlining tasks, reducing redundant operations, strengthening customer relationships, and producing insightful reports are essential to make better decisions. Pet portal development will help add value to the practice.
About CRMJetty
CRMJetty makes portal solutions for different industries. We offer readily available and custom development. If you need help to manage your veterinary practices, contact us for pet portal development.
All product and company names are trademarks™, registered® or copyright© trademarks of their respective holders. Use of them does not imply any affiliation with or endorsement by them.